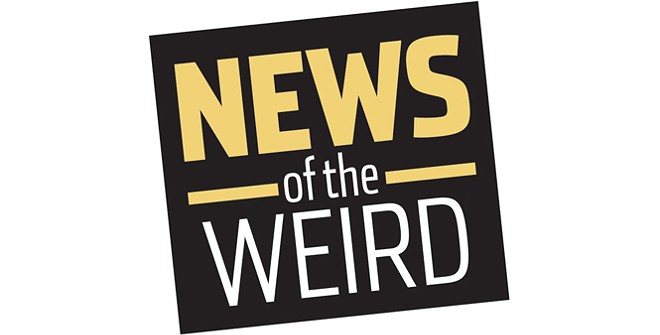 • Olive Veronesi, 93, of Seminole, Pennsylvania, wasn't shy about letting loved ones know what she needed during the lockdown.
"I need more beer!" read a sign she held up, along with a can of Coors Light.
A relative posted Veronesi's photo to social media, KDKA reported, and her predicament went viral.
"I have a beer every night. ... I was on my last 12 cans. You know what, beer has vitamins in it. It's good for you, only don't overdo it," Veronesi said.
On April 13, she got her wish: Molson Coors delivered 10 cases of her favorite brew to her front door. Her new sign reads, "Got more beer!" [KDKA, 4/13/2020]
• Los Angeles County Sheriff's deputies responded to a home in Saugus, California, on April 7 after a dispute over toilet paper turned violent, CNN reported.
A 26-year-old man was arrested and charged with battery after his mother told deputies he had punched her.
Sheriff's department spokesperson Shirley Miller said the man had accused his mother of hiding toilet paper, which she admitted to deputies, saying her son was using too much.
"This is the first arrest I've heard of that started out over an argument over toilet paper," remarked Miller. [CNN, 4/8/2020]