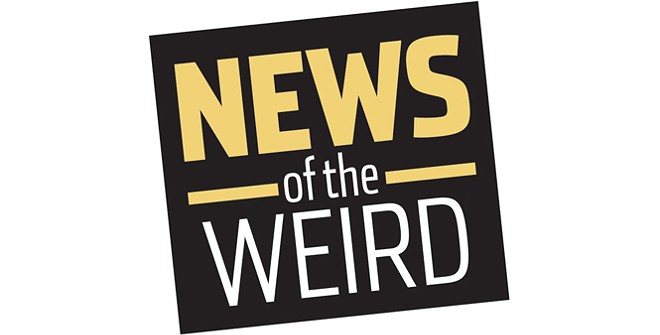 • Michigan State Police responding to a call in Gibson Township, Michigan, on April 6 seized a muzzleloader pistol from a man involved in a dispute over a camping trailer, authorities said.
Trooper David Kaiser said officers discovered a 58-year-old man and a female relative had arrived at the property to pick up the trailer, but the 55-year-old man who lived there questioned its ownership.
The resident fired the muzzleloader, hitting no one, said Kaiser, then allegedly used the gun to strike the older man, which prompted the woman to grab a shovel and hit the resident on the head.
MLive reported police arrested the resident for felonious assault; further charges are pending. [MLive, 4/7/2020]
• Shadae Miranda, 30, was charged with felony domestic battery in Fort Pierce, Florida, on April 4, after allegedly attacking a man with a "15.6-ounce metal can of Spaghettio's ... in a plastic bag," according to an arrest affidavit.
The Smoking Gun reported the victim told police he and Miranda were sharing a room at the Travel Inn motel where, after he arrived "home from the hospital," the two began to argue.
The victim told police he stepped outside to let things cool down, but Miranda followed him, wielding the Spaghettio's.
She was arrested, but it was unclear whether the Spaghettio's were booked into evidence. [Smoking Gun, 4/7/2020]