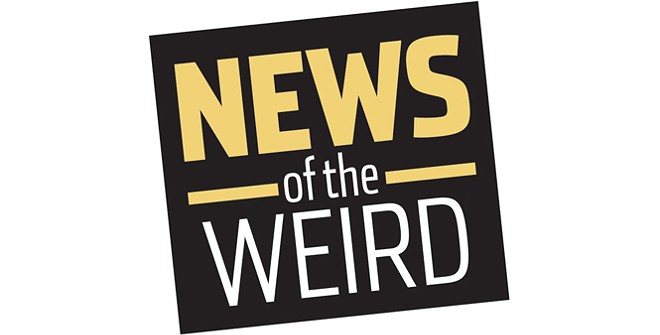 • According to his attorney, Rumson, New Jersey, resident John Maldjian, 54, intended for his "Stay at Home" Pink Floyd cover concert to be viewed only on Facebook Live by his friends on April 4. However, at the last minute, Maldjian decided to play his guitar on his front porch, which drew a crowd.
What started with a few neighbors eventually grew to about 30 people in his front yard when police showed up to enforce social distancing orders, NJ Online reported.
One of the "partiers" allegedly became abusive, according to police, but attorney Mitchell J. Ansell said his client had "absolutely no malicious intentions ... and never wanted this to escalate." Maldjian was charged for violating emergency orders. [NJ Online, 4/6/2020]
• A 21-year-old woman and her 61-year-old father, of Key West, Florida, told Monroe County Sheriff's officers they were on a boat off Wisteria Island April 4 where they spotted a group of about 20 college-aged people drinking on the beach, the New York Daily News reported.
The woman said they approached the group and asked them to obey social distancing orders and keep the noise down, but the people became violent and struck both victims in the head with a baseball bat.
Authorities said both sustained head injuries in the attack; the attackers jumped into three boats docked nearby and took off, and no one has been arrested. [NY Daily News, 4/7/2020]