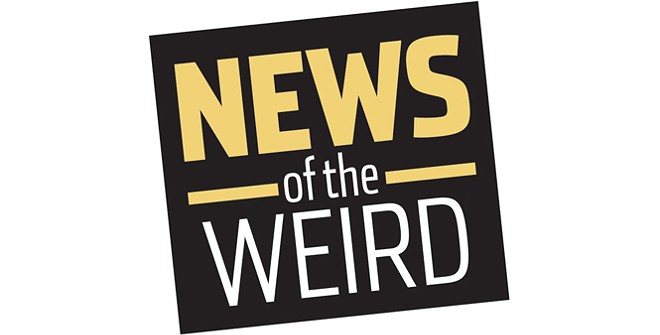 •
The Lankenau Medical Center in suburban Philadelphia was the site of a break-in on the morning of April 20, but it was the stolen loot that leaves us scratching our heads.
Two men and a woman stuffed several colonoscopes worth $450,000 into three backpacks. The scopes are used to examine colons during colonoscopies.
"This is not something that a typical pawn shop might accept," said Lower Merion Police Det. Sgt. Michael Vice. "My feeling would be that it was some type of black market sales."
He also told WCAU that it's not yet clear whether it was an inside job. [WCAU, 4/25/2019]
• Why spend all that money on a real vacation when you can just fake a trip to an iconic destination?
That's the service offered by Fake a Vacation, a Nebraska company that offers to superimpose you in a photo from a popular vacation spot, such as Las Vegas or the Grand Canyon, for posting on your social media pages.
According to United Press International, they'll even offer you some fun facts about the place you choose to help you make your trip stories more legit. Packages start at $19.99; no word on what it costs to get your dignity back. [UPI, 4/25/2019]