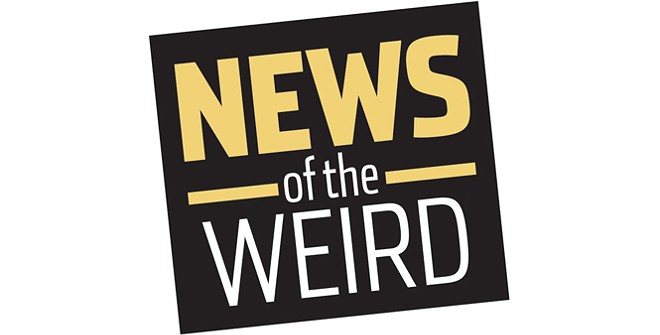 •
At a Rotterdam, New York, Walmart, two men pulled off a well-choreographed scam on April 13 that cost the store $2,000.
The men purchased three laptops, for which they paid cash, according to The Daily Gazette. But after the cashier counted the money, one man asked for it back, saying he wanted to make sure he hadn't paid too much.
The other man then started dancing around the checkout area as a distraction. The thief with the money gave some of it back to the cashier, but pocketed the rest, and the clerk did not recount the cash.
Police are still looking for the suspects, who were captured on surveillance video. [Daily Gazette, 4/22/2019]
• In Nashville, Tennessee, as the NFL Draft was taking over the town, brides and bridesmaids celebrating bachelorette parties were confounded by the crowds.
WZTV reported on April 25 that the influx of crazed football fans was cramping the style of several groups: "We come here to listen to country music, not hang out with football boys," pouted a bride named Cara. "I'll tell you who's going to pay for this. My husband. No football next season," threatened a bridesmaid named Cyndi.
But a bride named Savannah was more Zen about the situation: "We're gonna make the best of it. It is what it is." [WZTV, 4/26/2019]