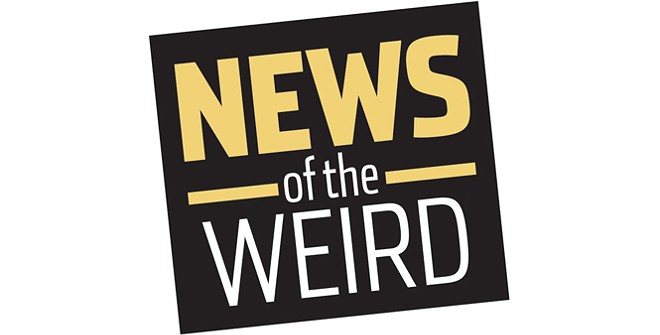 •
Brandon Cory Lecroy, 26, of Greenwood, South Carolina, really wanted to get rid of his neighbor.
In March 2018, The New York Times reported, the FBI was tipped off that Lecroy had contacted an unidentified white supremacist group and asked them to kill his African American neighbor, hang him from a tree and leave a cross burning in his yard.
An FBI agent posing as a hit man got in touch with Lecroy, who offered $500 for the killing and told the agent he was planning to take over the neighbor's property.
As soon as Lecroy made a $100 down payment, he was taken into custody.
On April 12, Lecroy pleaded guilty to a murder-for-hire charge and was sentenced to 10 years in prison and three years of supervision. [New York Times, 4/15/2019]
• In St. John's, Newfoundland, Canada, Lucas Dawe, 20, appeared in court on April 11 to face charges of possessing stolen skeletal remains.
According to court documents reported by The Chronicle Herald, Dawe is suspected of stealing a skeleton, estimated to be more than 100 years old, from the All Saints Parish cemetery.
The skeleton was found along a walking trail on April 6, and police were led to Dawe after an anonymous witness reported seeing him licking the bones. He was also charged with interfering with human remains, after he was accused of boiling the bones and drinking the water. [Chronicle Herald, 4/12/2019
Columnists
Toons
Lifestyles
© 2021 Distributed by Universal Uclick