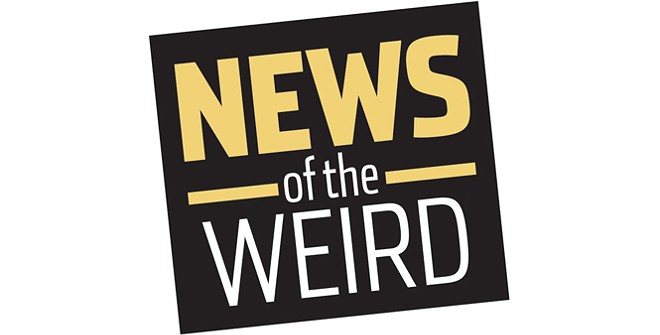 •
Scientists are aghast at an eBay listing offering a rare baby T-rex fossil for a $2.95 million buy-it-now price.
Fossil hunter Alan Detrich, who discovered the fossil in 2013, is believed to have created the listing in February for the artifact, which until recently had been on loan to the Natural History Museum at the University of Kansas.
CNBC reported the specimen has a 15-foot-long body, 21-inch skull and serrated teeth, and Detrich estimates its age at death to be about 4 years.
The Society of Vertebrate Paleontology issued a statement expressing concerns that "the fossil, which represents a unique part of life's past, may be lost from the public trust. ... Only casts and other replicas of vertebrate fossils should be traded, not the fossils themselves." [CNBC, 4/17/2019]
• When the Wilkinson School in El Granada, California, received a bomb threat on the morning of April 11, it didn't take long for administrators to empty the building of staff and students.
But law officers searching the grounds found nothing -- because the threatening phone call actually came from 2,100 miles away, in Woodville, Mississippi.
That's where a 15-year-old student intended to threaten her own Wilkinson County High School, reported The San Jose Mercury News, but apparently didn't check her Google search thoroughly enough before dialing. [San Jose Mercury News, 4/13/2019]
Columnists
Toons
Lifestyles
© 2021 Distributed by Universal Uclick