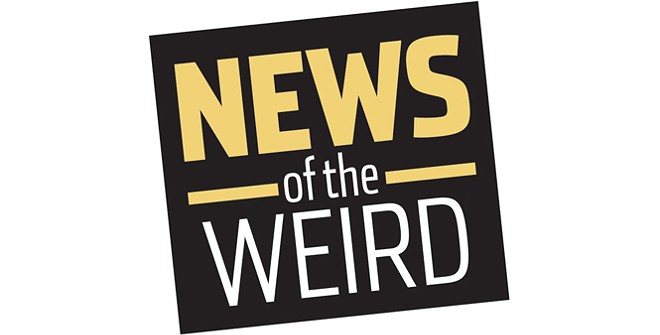 •
At around 8:30 p.m. on April 10, things got interesting at an Eau Claire, Wisconsin, Walmart store. Lisa Smith, 46, entered the store with her unleashed dog, Bo, according to police, and as Bo distracted shoppers and store staff, Smith pulled apart store displays, putting them in her cart.
After being asked by workers to leave the store, Smith went out to the parking lot and started practicing karate moves. Bo grabbed a box of Jiffy Cornbread Muffin Mix and also attempted to leave the store.
Meanwhile, Smith's son, Benny Vann, 25, had made his way to the back of the store, where he completely undressed, exposing himself to other shoppers, and grabbed new clothes from store racks before attempting to run over police officers with his scooter.
WHO TV reported Smith was charged with disorderly conduct, resisting arrest and misdemeanor bail jumping.
Vann racked up charges of lewd and lascivious behavior, disorderly conduct and retail theft. Bo, police said, received only a warning for his theft of the muffin mix. [WHO TV, 4/13/2019]
• Crossville, Tennessee, police officers pulled over Sally Selby, 45, at 5 a.m. on April 5 as she motored down Highway 127 -- in the slow lane -- driving a Walmart mobility scooter. She was on her way to the Waffle House, she said, to buy a cup of coffee. WTVF reported that Selby initially told officers she had built the scooter, but Walmart confirmed it was one of theirs and had surveillance video of Selby driving the scooter out of the store to back up their story. She was arrested for theft. [WTVF, 4/9/2019]
Columnists
Toons
Lifestyles
© 2021 Distributed by Universal Uclick