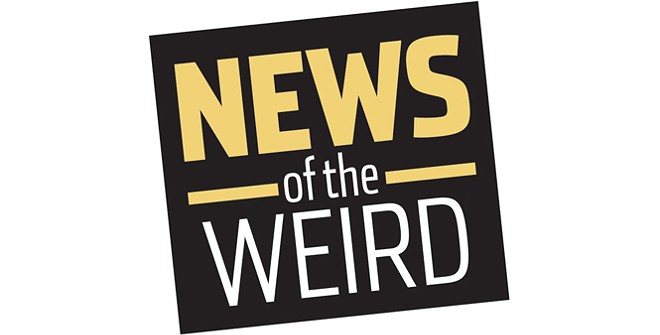 •
When you purchase a new home, you need new stuff to put in it. So it was for Andrew Francis Lippi, 59, of Key Haven, Florida.
Lippi purchased an $8 million private island, Thompson Island, off Key West in early April, which includes a large estate previously owned by philanthropist Edward B. Knight.
But on April 6, Lippi was charged with felony grand theft for stealing $300 worth of home goods from Kmart, including two coffeemakers, eight lightbulbs and a bed skirt.
His method was clever: He bought the items, then returned their boxes with other things packed inside, according to the Miami Herald.
(For example, a basketball was in the Keurig box.) Lippi, speaking to the Herald, denied the charges and said, "Basically it has to do with a commercial dispute. ... It's very complicated and I'd rather not get into it." He's scheduled to appear in court on April 18. [Miami Herald, 4/8/2019]
• Lauren Jenai, 47, co-founder (with her ex-husband) of CrossFit, has struck up a new romance with an old flame: Franklin Tyrone Tucker, also 47, who resides at the Stock Island Detention Center in Florida, where he awaits trial for first-degree murder and armed robbery.
Jenai sold her CrossFit shares for $20 million after her divorce and now lives in Portland, Oregon. She and Tucker, childhood friends, reconnected on Facebook before Tucker's arrest, and she has risen to his defense, offering to put up his $1 million bond (which was denied in January) and hiring private investigators for his case.
She has not been able to see Tucker in person, but they were enjoying video visitation -- until, by Jenai's admission, she "got a little risque ... I was touching my boobs."
Her account was suspended, so she began using her mother's account, but it happened again: "My boobs popped out at some point, it happens."
Tucker and Jenai are scheduled to wed in prison, and she told the Daily Mail she won't ask him to sign a prenup: It feels "a little inappropriate. ... I trust him. I love him. My house is his house." [Daily Mail, 4/9/2019]
Columnists
Toons
Lifestyles
© 2021 Distributed by Universal Uclick