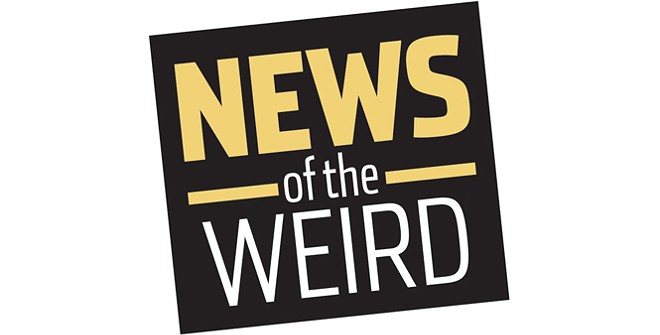 •
Traffic on a street in the Koreatown neighborhood of Los Angeles came to a virtual stop as two cars engaged in a legendary standoff over a parking space on April 1.
Fox News reported that Mariah Flores, who was positioned across the street, documented the entire two-hour dispute on Twitter, as the "black car" and the "silver car" jockeyed to parallel park in one open spot along the sidewalk.
As horns honked and tensions mounted, a "plot twist" changed the whole dynamic: The owner of a third vehicle, parked in front of the empty space, left, leaving room for both black and silver to park.
The drivers quickly settled their vehicles in the spaces but then sat in their cars for some time.
"Like are they afraid of each other or is it just awkward now?" Flores wondered.
Finally, the driver of the silver car emerged, prompting Flores' comment, "SILVER takes the gold." [Fox News, 4/4/2019]
• A wealthy San Francisco philanthropist, Florence Fang, 84, is being sued by the city of Hillsborough over the "Flintstones" home and grounds she has created in the suburb.
The oddly shaped house was built in 1976, and Fang bought it in 2017. Today it's painted purple and red, features a large "Yabba Dabba Do" sign near the driveway, and Fang has added dinosaur and mushroom figurines, along with Fred Flintstone himself, to the yard.
"We don't like it when people build things first, then come in and demand or ask for permission later," huffed Assistant City Attorney Mark Hudak, who told KTVU Fang built without the proper permits and the property is subject to code violations along with offending the neighbors' aesthetic sensibilities.
But Angela Alioto, Fang's attorney, said the home is Fang's "happy place."
Fang doesn't live in the home but uses it for entertainment and charitable events.
"She's had an incredible life, and I think it's wonderful that, at 84 years old, she has found something that makes her so happy," Alioto told the San Mateo Daily Journal. [KTVU, 3/18/2019] [San Mateo Daily Journal, 4/2/2019]
Columnists
Toons
Lifestyles
© 2021 Distributed by Universal Uclick