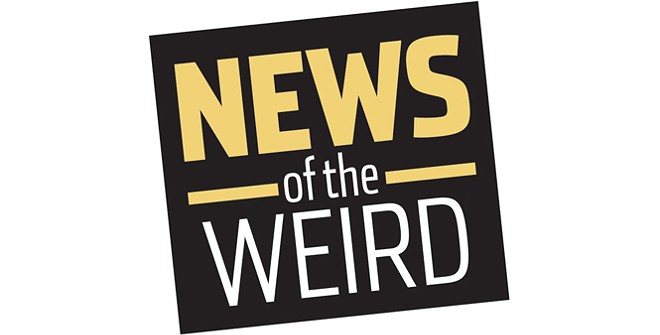 •
In Cachoeira Alta, Brazil, Judge Filipe Luis Peruca handed down an unusual judgment in a paternity case that involved identical twin potential fathers.
The mother of a young girl filed a paternity suit against Twin A, who accused Twin B of being the actual father, reported the BBC.
DNA tests showed an equal probability for the two men to be the father, so Judge Peruca ordered them both to pay maintenance for the daughter.
As a result, she will receive twice as much as she would with only one father.
"One of them is acting in bad faith in order to hide the fact that he is the father," the judge wrote. "Such vile behavior cannot be tolerated by the law." [BBC, 4/2/2019]
• At Secaucus High School in New Jersey, two freshman boys received charges of computer criminal activity and conspiracy to commit computer criminal activity -- instead of extra credit points -- after they crashed the school's Wi-Fi network on several occasions to avoid having to take exams, authorities announced April 1.
NJ.com reported that investigators believe the boys took requests from other students to jam the signals during specific times.
"I was surprised on how a kid our age, or close to our age, was able to do something like this," commented one 10th-grader.
She said arresting them seemed a little heavy-handed: "They are messing with people's education, but they aren't harming anyone."
Superintendent Jennifer Montesano said the "system has been restored and is now fully operational."
Back to the books, kids. [NJ.com, 4/2/2019]