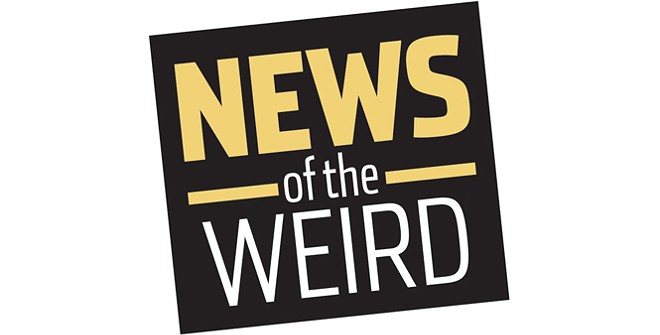 •
Harris County (Texas) Civil Court Judge Bill McLeod, who was sworn in last November, accidentally resigned on April 1, but it wasn't an April Fools' joke.
Reuters reported that McLeod shared his plan online to run for the state supreme court without realizing that such an announcement amounts to a resignation, according to the state's constitution.
McLeod himself did not comment on the gaffe, but county commissioners may be able to keep him in office until a special election can be held. [Reuters, 4/2/2019]
• Detroit police say they can't confirm what made an unnamed 50-year-old man shoot himself in the foot on March 19, but rumor has it that he was aiming for something entirely different.
WDIV TV reported that the man, who uses a wheelchair, was trying to kill a cockroach by throwing his shoe at it; the shoe contained his handgun, and it fell out of the shoe and discharged, striking his foot.
Police said the man was in stable condition after the incident. [WDIV, 3/19/2019]
Columnists
Toons
Lifestyles
© 2021 Distributed by Universal Uclick