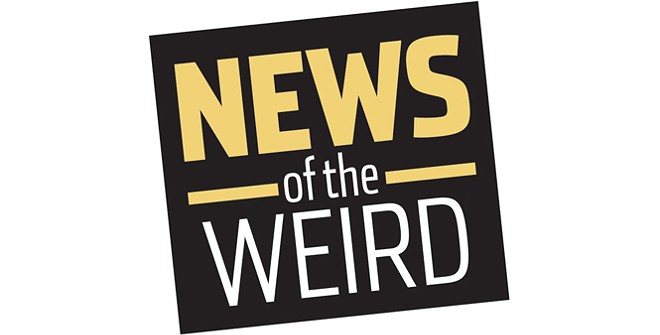 •
Lawrence University in Appleton, Wisconsin, tried a new venue for staging an opera on March 30 and 31: underwater.
"Breathe: A Multidisciplinary Water Opera" featured dancers, percussionists, singers, a flute and other orchestra instruments -- some above water, some below.
Composer and musical director Loren Kiyoshi Dempster told WLUK TV he was skeptical at first.
"It's been kind of one of the great surprises of my life that you could play cello underwater," he said.
A device used by marine biologists to record underwater sounds delivered the music above the surface for audience members. [WLUK, 3/27/2019]
• On March 29, in a suburb of Stockholm, Sweden, an off-duty police officer was enjoying a nice sauna when he noticed that another man in the sauna was a fugitive wanted for aggravated assault, among other offenses.
They recognized each other, police spokesperson Carina Skagerlind told the Associated Press, and "the naked police officer calmly told the man that he should consider himself arrested."
The officer called for backup, and "the arrest was undramatic," she added. [Associated Press, 4/2/2019]
Columnists
Toons
Lifestyles
© 2021 Distributed by Universal Uclick