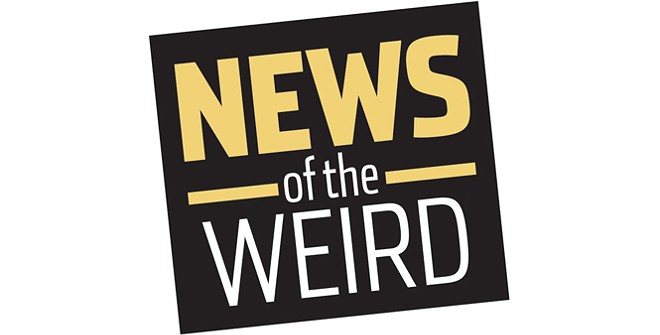 •
Two employees of an Enterprise Rent-a-Car store in Arnold, Missouri, couldn't figure out why they suddenly felt dizzy and shaky on March 14, but after visiting an urgent care, they were transferred to a nearby hospital, KMOV reported.
Police Lt. Clinton Wooldridge said officers questioned an unnamed 19-year-old Enterprise employee who admitted he put LSD in the water bottles of two of his co-workers, as well as in a third worker's coffee cup, because they had "negative energy."
The two affected workers were fine after the drug wore off, and law enforcement is waiting for lab results before charging the young man, possibly with second-degree assault and possession of a controlled substance. [KMOV, 3/22/2019]
• The nerve! Solange Troncoso paid $1.99 for a bag of TGI Fridays Sour Cream & Onion Potato Skins at a Bronx convenience store in June 2018. On March 27, she filed suit against TGI Fridays in the U.S. District Court of the Southern District of New York, claiming that the company misleads consumers because the snacks contain potato flakes and potato starch -- but no skins.
According to Reuters, Troncoso claims she and other consumers have been defrauded into buying an "inferior product." [Reuters, 3/27/2019]