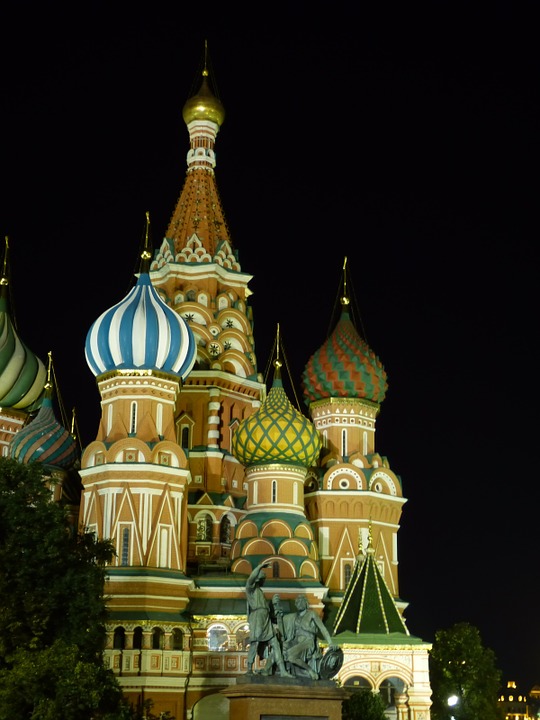 Right now the fight against foreign influence in democratic societies is a fragmented, partisan and poorly understood endeavor. That, however, must change. To counter Russian interference of all kinds, Democrats, Republicans and like-minded Europeans must work together to see past the politics and coordinate our actions.

Former vice president Joe Biden, former Homeland Security secretary Michael Chertoff and former NATO secretary general Anders Fogh Rasmussen are teaming up to do just that.

There is no shortage of investigations and inquiries into the Russian government's interference in America's 2016 election. Most take a retrospective approach, and they thus fall short of addressing the scope and scale of the problem. That can be done only by taking a step back, putting all the pieces together and acknowledging that Russian interference is a threat not just to our elections but also to our ability to function as a democratic society. Then, if we realize that European countries face the same threat, the need to join forces with them becomes obvious.

That's what Rasmussen thought when he read Biden's essay last December in the journal Foreign Affairs, where Biden called for a 9/11 Commission-style panel on Russian interference, to fill the gap where the U.S. government was failing. Rasmussen called Biden and suggested that they work together to create just such a commission, but with a multilateral emphasis. At the Munich Security Conference in February, they met and decided to form the Transatlantic Commission on Election Integrity.

Russian interference is not new, but it is more aggressive and widespread than ever. By now there is evidence that the Russian government interfered in Brexit, the most recent French presidential election, the Catalonian independence vote in Spain, and even the recent Italian elections through a mix of propaganda, illicit funding and complex social media manipulation meant to promote Russian interests and sow chaos in democratic political systems.
Closer to home, there are signs Russia is interfering in upcoming elections in Mexico. Before the next U.S. presidential election, in 2020, which Biden may be involved in, there will be 20 major elections in European Union and NATO countries.

"You have a lot of examples of the Russians trying to stir up dissatisfaction, spur nationalism, in an attempt to weaken the confidence in our democratic institutions," Rasmussen said. "I told Biden this is not just an American challenge."

Biden will attend the first commission meeting in Copenhagen in June as part of the Copenhagen Democracy Summit. Both efforts are funded through the Alliance of Democracies Foundation. Biden told me that the commission will work toward finding best practices and policies among the United States and its European allies to thwart subversive measures by Russia and any other countries that may want to interfere.

"In recent years we have witnessed how the Kremlin has used cyberattacks, disinformation campaigns, and weaponized corruption to try to sow chaos and deepen divisions within our democratic societies," he said. "We need to fight back against this malign influence by reducing our vulnerabilities and exposing Russia's tactics."

The current list of commissioners includes former Mexican president Felipe Calderon, former Estonian president Toomas Hendrik Ilves and Chertoff, who told me that the commission is meant to look forward rather than to relitigate the controversies of 2016.

"This is not meant to be a historical exercise," Chertoff said. "It's an effort to promote those policies that will protect our democracies from being manipulated or subverted."
The idea of building a coalition of democracies to counter rising autocratic threats to the liberal world order has been pushed for years by Sen. John McCain, R-Ariz. In his soon-to-be-released book, "The Restless Wave," McCain recalls watching Vladimir Putin's interference in several countries, including Ukraine and Montenegro, and how similar his tactics were in the United States.

China is the challenge of the century, but Putin is the immediate threat to America and other democracies, McCain writes. However, our effort to confront this challenge is hampered by our internal divisions, our divided politics and our dissociation from our liberal democratic values.

"We will stop him when we stop letting our partisan and personal interests expose our national security interests, even the integrity of our democracy and the rule of law, to his predation," McCain writes. "We will stop him when we start believing in ourselves again."

Global democratic leadership cannot depend on one senator, one former vice president or one commission. Leaders in open societies from different political perspectives must put aside old disagreements and join to share information, build defenses and educate our publics.

Absent that, Russia will continue to undermine our democratic systems, spur instability and fuel nationalism on both the left and the right sides of the political spectrum. If that is allowed, liberal democracies will fail their own people and no longer serve as a model for those living in autocratic systems today.
Comment by clicking here.