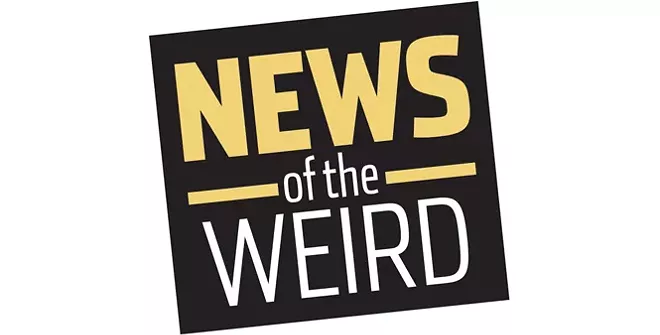 • The Snell Family Park ficus tree, a sprawling giant that has shaded the park in Fort Myers, Florida, for more than a century, played the part of groom to several brides on March 24 as Karen Cooper and others tried to save it from being cut down.
The News-Press reported that while its roots are on the park property, some of the limbs in the tree's 8,000-square-foot canopy extend to an adjacent property that is for sale, and potential buyer Jeff Romer was concerned about his liability for the tree's upkeep.
In December, Fort Myers' public works officials approved the removal of the tree, prompting protests from Cooper and others.
She got the idea of marrying the tree from women in Mexico who have been protesting deforestation.
"I thought, 'Oh, we should marry the ficus tree' -- kind of giggle, giggle." A city spokeswoman said the city is moving ahead to save the newlywed tree, but Cooper is worried that the decision is not final. "If they cut down this tree, I'm going to be a widow." [The News-Press, 3/26/18]
• Ruan Rocha da Silva, 18, was caught in late March trying to steal five cans of deodorant from a supermarket in Sao Paulo, Brazil. His prominent tattoo might have given him away: A year ago, after Silva tried to steal a bike from Maycon Wesley Carvalho, 27, and Ronildo Moreira de Araujo, 29, the two men forcibly tattooed Silva's forehead with the words "I am a thief and an idiot."
The Daily Mail reported that Carvalho and Araujo were caught after filming themselves inking Silva's forehead and sending the video to friends; both were sentenced to jail time.
Silva is out on bail, awaiting trial for shoplifting. [Daily Mail, 3/26/18]