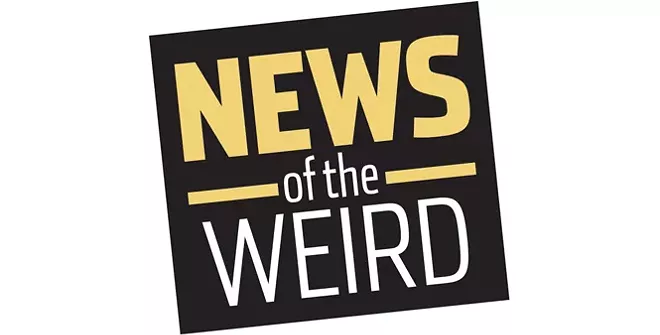 • Constantin Reliu, 63, appealed unsuccessfully to a court in Barlad, Romania, in March to overturn a death certificate that his wife had obtained after not hearing from him for more than a decade.
According to The Guardian, Reliu left Romania for Turkey in 1992 to look for employment, but neglected to keep in touch with his family.
In 2003, Reliu's wife, believing he had died in an earthquake in Turkey, argued in court for a death certificate, which didn't come to light until Reliu was deported back to Romania because of expired papers in Turkey.
Upon his arrival, immigration officers explained to Reliu that he had died in 2003. His appeal failed, as the court maintained he was too late, and the ruling is final, leaving Reliu in an odd state of limbo.
"I am officially dead, although I'm alive," Reliu told Romanian media outlets. "I have no income and because I am listed dead, I can't do anything." [The Guardian, 3/16/2018]
• Louis, an 18-year-old male gorilla at the Philadelphia Zoo, appears to be something of a germophobe, according to the Associated Press.
When he is carrying food, 6-foot-tall Louis walks on his hind legs, like a human, rather than leaning forward on his front knuckles, as gorillas usually do.
Zoo curator Michael Stern says workers installed a fire hose over a mud puddle in Louis' yard, which he crosses like a tightrope to avoid getting his feet dirty.
Stern says in the wild, gorillas may stand up on their hind feet to reach food or wade in a swamp, but only for a few seconds. [The Associated Press, 3/16/2018]