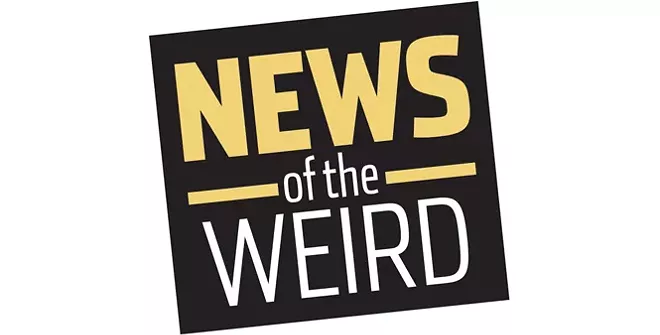 • Wait times at emergency rooms are notoriously long, and Danny Konieczny's experience was no different on March 6 at The Villages Hospital in The Villages, Florida.
The Lady Lake resident, 61, was at home earlier in the day when a neighbor called 911 to report Konieczny was drunk and suicidal.
According to WOFL TV, first responders took him to the hospital, where he waited for two hours to see a doctor before getting exasperated and stealing an ambulance to drive home.
Konieczny parked the ambulance in the driveway of the neighbor he thought had called the police about him, and when Lake County Sheriff's investigators tracked him down, they found Konieczny curled up in the trunk of his own car in his garage.
Konieczny was put on no-bond status because he is still on probation from a 2017 drunk driving charge. [FOX5, 3/8/2018]
• Things went from bad to worse for 30-year-old Isaac Bonsu on March 6 when he was charged in Alexandria, Virginia, with felony hit-and-run involving an unlikely victim. Fairfax County Police pulled Bonsu over for an equipment violation, but he apparently forgot to put it in "park" before exiting the vehicle.
Bonsu can be seen on police dashcam video running in front of the car and then being struck by it.
Unhurt, Bonsu jumped up and kept running, but police were able to catch him.
The Associated Press reported that Bonsu was charged with driving while intoxicated (his third) and possessing marijuana along with the hit-and-run. [Associated Press, 3/6/2018]