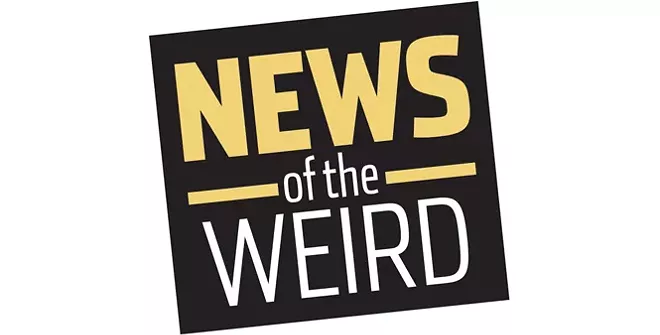 • Christina C. Ochoa of Wichita, Kansas, and her mom, Christy L. Ochoa, explained to The Wichita Eagle that more than 50 $5 withdrawals Christina made from a Central National Bank ATM during a five-day period in mid-January were for a "money cake" she was making as a gift for someone.
But the bank says the faulty ATM was dispensing $100 bills instead of $5 bills, and that Christina received $14,120 instead of $1,485.
In a Jan. 22 lawsuit, the bank seeks $11,607.36, plus interest, it says is owed by Christina.
The bank is also trying to seize two cars the Ochoas bought during the same period, claiming that the $3,000 down payment for one of them was made up entirely of $100 bills. [The Wichita Eagle, 2/20/2018]
• In Boston, trolley driver Thomas Lucey, 46, of Saugus, Massachusetts, was indicted Feb. 21 for paying a man $2,000 to attack him while he was on the job, so that Lucey could collect workers' compensation and disability insurance.
The "attacker" wore a Halloween mask and carried a plastic pumpkin, from which police obtained fingerprints used to identify him and unravel the scheme, according to The Boston Globe.
A grand jury in Suffolk County brought charges of insurance fraud, workers' compensation fraud, misleading a police investigation and perjury. [Boston Globe, 2/22/2018]