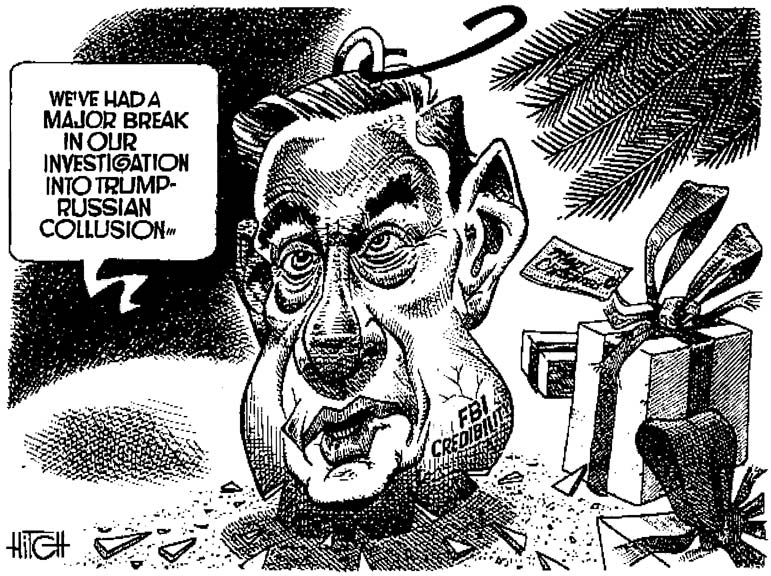 For months, the media and Democrats have relied on incremental revelations, regurgitated news and even breathless "what-if" scenarios that never materialize to keep the hope of Trump-Russia collusion alive. But the mini-flurry of news about Natalia Veselnitskaya -- the Russian lawyer who attended one meeting as a private attorney with Trump campaign officials in June 2016 -- acting in some unspecified manner as an "informant" for the Russian prosecutor general looks like the last gasp of the left's quest for collusion.

Democrats and their media allies tried to seize on the word "informant" to breathe some life into the fading collusion story. But the defibrillator paddles failed to resuscitate. Veselnitskaya had already admitted in a July 2017 Wall Street Journal interview to sharing information with the Russian prosecutor general while developing her client's legal defense. It wasn't an "aha" moment after all.

In the age of no-holds-barred anti-Trump activism, if they can't prove any connections, reporters just throw out the most overused, abused and meaningless words in American journalism, specifically: "links to" or its cousin, "ties to." But despite the Trump haters' best attempts to make something old into something new, the "informant" craze only had a half-life of about 48 hours.

Anyway, without suspicion of collusion to pursue, the question now is what is special counsel Robert S. Mueller III's investigation about?

We all know the non sequiturs such as the money laundering charges against Paul Manafort; the pressure tactics on lawyer Michael Cohen; the guilty plea by Dutch lawyer Alex van der Zwaan (or was he Danish? Does anyone remember?) for lying to the FBI; the faux-rise and anti-climactic fall of Carter Page; and even George Papadopoulos who was celebrated for about 10 minutes as the great colluder but whose relevance is uncertain and fading just as the surreal appearance of Stormy Daniels has somehow come to dominate Trump scandal news.

Each of these characters and their non-roles in the Trump campaign's non-collusion with Russia will undoubtedly receive harsh criticism in a forthcoming Mueller report. I suspect that report will clear the Democrats' threshold for impeachment. And if that is the case, the result could be a nationalized election that largely comes down to impeachment vs. a good economy.

Like all lasting conspiracies, the Great Collusion of 2016 will have its faithful. Books will be written, movies will be made and some Democrats who know better will play along to bolster their street cred among the partisan delusional. But at the end of the day, they will only get half a loaf. Nobody will be satisfied, and the Mueller probe will only serve as another reminder that America's political system is broken.
Ed Rogers is a a political consultant and a veteran of the White House and several national campaigns. He is the chairman of the lobbying and communications firm BGR Group, which he founded with former Mississippi Gov. Haley Barbour in 1991."