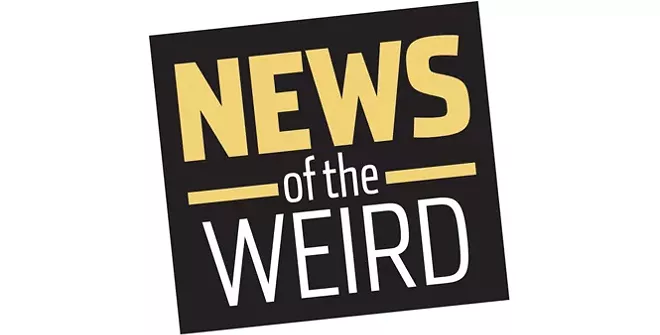 • Zachary Bennett and Karen Nourse have found Manhattan quite affordable, reported the New York Post in January -- by simply not paying, for six years now, the $4,750 monthly rent on their loft-style apartment in the Chelsea neighborhood, citing New York state's "loft law," which they say technically forbids the landlord from collecting. Since the other eight units of their building are "commercial," the landlord believes it doesn't need a "residential certificate of occupancy," but Bennett and Nourse believe the law only exempts buildings with at least two residences, and for some reason, the landlord has obstinately declined to initiate eviction or, until recently, to sue (for back rent, fees, and electricity). [New York Post, 1-8-2017]
• The Washington Post reported in April that the federal government spends $890,000 a year on totally useless bank accounts.
The amount is the total of fees for maintaining more than 13,000 short-term accounts the government owns but which have no money in them and never will again.
However, merely closing the accounts is difficult, according to the watchdog group Citizens Against Government Waste, because they each previously housed separate government grants, and Congress has required that, before the accounts are "closed," the grants must be formally audited -- something bureaucrats are rarely motivated to do, especially since, as Citizens noted, there is no additional penalty for not auditing. [Washington Post]