Jewish World Review May 17, 2004 / 26 Iyar, 5764

Joanne Jacobs
Another path to success; it's not the money; charter school to college; too happy
http://www.NewsAndOpinion.com | California is pushing all students into college-prep courses, ignoring kids who want to train for skilled trades. It's bad policy , writes Dan Walters of the Sacramento Bee.
With about a third of high school freshmen dropping out of school already, this inane obsession with college prep classes and academic tests, when coupled with the wholesale destruction of voc-ed, can only worsen that problem.
Meanwhile, however, auto repair shops, building contractors and other employers have thousands of jobs — high-paying jobs that cannot be outsourced to India — going begging. One auto dealer has been renting very expensive billboard space along Interstate 405 near Los Angeles International Airport to advertise for auto mechanics. California, meanwhile, creates 16,000 new construction jobs a year, many of which go unfilled.
...To suggest that some kids might, in fact, be better off as mechanics, carpenters, electricians or plumbers is to risk the wrath of parents, or even allegations of racist "tracking."
Actually, many students would have to raise their academic skills to do real-world vocational ed. A high school auto shop teacher told me that he didn't expect any of his students to go on to be auto mechanics, despite a good vocational program at a nearby community college. Some would go to college; the rest couldn't read well enough to understand a manual, he said. The head of the building trades union said almost all would-be apprentices had to be sent to remedial classes to improve their math skills; most needed to improve their reading too.
It's Not the Money
John Kerry's service-for-tuition idea wouldn't send more low-income students to college, writes Jay P. Greene in National Review.
John Kerry recently unveiled his plan to make college more affordable. His "Service for College" initiative would offer students free college tuition in exchange for two years of public service doing things like teaching in urban public schools or working on homeland security. Kerry hopes this plan will make college more accessible to those who otherwise would have a tough time paying the bills, particularly low-income minority students.
Unfortunately, while it may be desirable to engage more young people in public service, Kerry's plan is unlikely to significantly increase the number of students who enroll in college. Contrary to popular belief, the evidence indicates that the cost of tuition prevents very few students from pursuing a college degree. The problem isn't that students can't afford college — it's that not enough students possess the academic qualifications necessary even to apply. This cannot be fixed through better financing for tuition: It requires reforming K-12 education.
Although Kerry voted for No Child Left Behind (search), he now rejects high-stakes testing as well as school choice, Greene writes. That leaves him with an education policy that's based on spending more money with less accountability for results.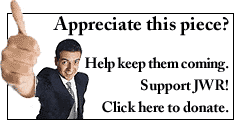 Charter School to College
A charter school run by UC-San Diego is sending 50 of its first 55 graduates to four-year colleges, reports the Chicago Tribune. The Preuss School, which runs from 6th through 12th grade, uses a lottery to pick low-income students, most of whom are racial and ethnic minorities.
One word characterizes Preuss: more. The school year is nearly a month longer. The school day is an hour longer. Classes are intense, scheduled in every-other-day blocks that run for 1 hour, 42 minutes, rather than the typical 55 minutes. Some students return for Saturday-morning sessions.
One senior, David Iaea, who is headed to New York University, says with a nod toward the brutal schedule, "College will be a breeze after Preuss."
Not everyone makes it through. But those who do will be the first in their families to attend college.
At Downtown College Prep in San Jose, the mostly Hispanic charter high school I'm following, 92 percent of seniors have been admitted to four-year colleges so far.
Too Happy
How could anyone not like Stanford! According to my daughter, who's a Stanford senior, the campus is buzzing about a Washington Post column by a "pro fro" (prospective freshman) who was turned off by the rah-rah atmosphere of Stanford's recruitment weekend for admitted students.
Sarah Ball of Alexandria, Va., wrote:
Following the icebreakers and the scavenger hunt that led me splashing through six fountains on campus, I was ready for a break, and wondering: How could I tell whether I liked the atmosphere of this excellent school when I was too busy being force-fed admissions-manufactured opinions? Forget the stale name games and the dorm-specific cheers we all learned — where were the unscheduled conversations with new acquaintances? When could I ask questions of current students and not receive a contrived answer?
Ball got some unscheduled time with her fellow non-minorities when the majority of students left for ethnic-themed or gay events. The undiverse remnants weren't very chatty. She left, joining her father at his hotel.
That night, as I sat on my duffel bag waiting for my cab, a Ho-Ho (house host) approached me. "Are you . . . okay?!" she asked me. I looked up at her Stanford T-shirt; a huge coil of silvery tinsel encircled her head. My interest was piqued — maybe this was it! She could tell me the straight facts, and assure me that the reality at Stanford wasn't dividing up by racial groups or conducting senseless scavenger hunts. Maybe she'd even tell me something she didn't like, or how she had adjusted to college life..."I mean, you just look so down! We just wanted you to know how very, very, verrrrry happy we all are here on the Farm — I mean, my freshman year has been like summer camp, and..."
Ball is going to Duke, which is fairly rah-rah too, or so I've heard.
My daughter Allison transferred into Stanford as a 21-year-old junior, after taking a year off. The first day of orientation — naturally geared to 18-year-old freshmen — nearly drove her nuts with its relentless peppiness. Dorm cheers, stupid ice-breakers...Yes, it's true. Stanford wants you to be happy. But she toughed it out. By the second day, the perkiness was starting to de-perk. As it turned out, Allison has been very happy — if not verrrry happy — at Stanford.
Every weekday JewishWorldReview.com publishes what many in Washington and in the media consider "must reading." Sign up for the daily JWR update. It's free. Just click here.


JWR contributor Joanne Jacobs, a former Knight-Ridder columnist and San Jose Mercury News editorial writer, blogs daily at ReadJacobs.com. She is currently finishing a book, Start-Up High, about a San Jose charter school. Comment by clicking here.
© 2004, Joanne Jacobs