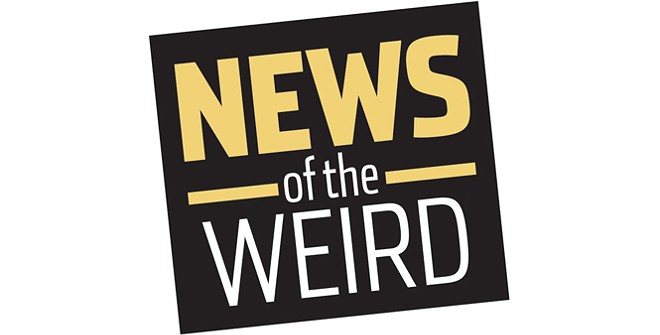 • Business Insider reported the U.S. Navy installed new toilet and sewage systems on two of its aircraft carriers -- the Nimitz-class USS George H.W. Bush and the newer USS Gerald R. Ford -- but found they "reportedly cannot withstand demand without having problems."
Frequent clogs require the Navy to "acid flush" the sewage systems "on a regular basis," each flush costing $400,000, a Government Accountability Office review indicated.
The carriers house a crew of more than 4,000 people. [Business Insider, 3/24/2020]
• A tractor-trailer crash and subsequent fire near Dallas on April 1 lay waste to an entire load of a hot commodity in these bizarre times: toilet paper.
The Associated Press reported the driver was unharmed, but the TP "burned extensively" and spilled over the interstate, which had to be closed to traffic.
The truck was hauling the large rolls typically used in business restrooms. [Associated Press, 4/1/2020]