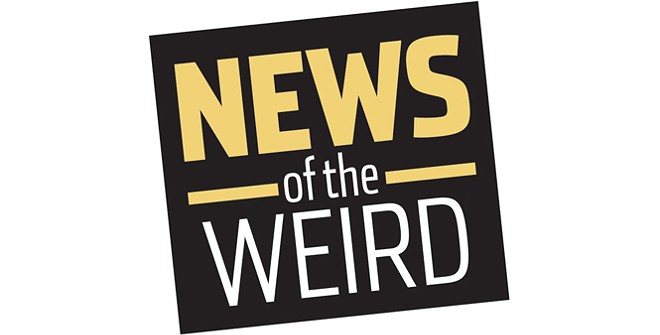 • In Melbourne, Australia, "a bit of boredom in isolation" led 27-year-old astrophysicist Daniel Reardon to experiment on March 26 with an idea to stop people from touching their faces -- a necklace and accompanying bracelet of magnets that would sound an alarm whenever someone reached up, The Guardian reported.
When that didn't work, Reardon started playing with the powerful neodymium magnets, clipping them to his earlobes and nostrils, and that's where things went wrong.
Two magnets inside his nostrils became stuck together, and he couldn't separate them. Reardon tried using pliers, but they became magnetized: "Every time I brought the pliers close to my nose, my entire nose would shift toward the pliers and then the pliers would stick to the magnet," he said.
Finally, his partner "took me to the hospital that she works in because she wanted all her colleagues to laugh at me," and doctors applied an anesthetic spray, then manually removed the magnets.
"Needless to say, I am not going to play with the magnets anymore," Reardon said. [The Guardian, 3/30/2020]
• Donuts Delite in Rochester, New York, has found a special way to pay tribute to immunologist Dr. Anthony Fauci.
Since March 23, the shop has been printing Dr. Fauci's image on thin, edible paper, then applying it to the buttercream frosting on its doughnuts.
Nick Semeraro, franchisee of the shop, told the Democrat & Chronicle: "He's on TV giving us the facts; you've got to respect that. ... People are buying them like crazy. We're making more right now."
The doc doughnuts go for $20 per dozen, curbside pickup and delivery available. [Democrat & Chronicle, 3/30/2020]