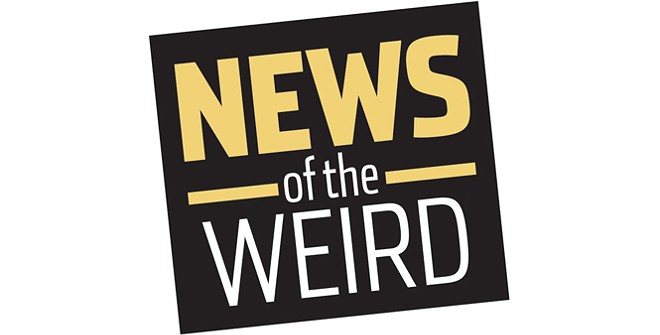 • Kenneth Braden, 65, filled his shopping cart at a Nashville-area Kroger store with essentials -- five cases of beer and two packages of toilet paper -- on March 11, then bypassed the checkout lanes, according to court documents.
As he attempted to leave the store, he tripped the alarm sensors at the door and the wheels on his cart locked up.
After several unsuccessful attempts to move the cart, he fled the store. WZTV reported Metro Police later picked him up and charged him with theft of merchandise and driving on a suspended license. [WZTV, 3/12/2020]
• Taiwan has strictly cracked down on its citizens during the COVID-19 pandemic, using GPS on phones to monitor the movement of those in quarantine.
One man got a particularly costly lesson when he violated the quarantine to go clubbing, AFP reported.
The unnamed man, who was required to self-quarantine for 14 days after returning from Southeast Asia, was charged $1 million Taiwanese (about $33,000 US) after he was found at a Taipei nightclub on March 22.
Authorities deemed his night out "malicious," and the New Taipei mayor, Hou Yu-ih, warned, "I will not be soft-handed." [AFP, 3/23/2020]