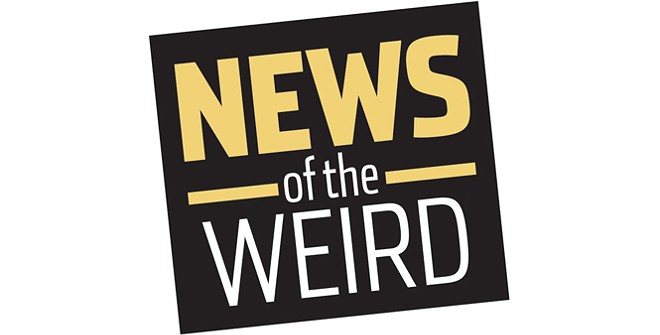 • Police in Las Cruces, New Mexico, who approached a woman driving a stolen car on March 7 were surprised when she identified herself as pop singer Beyonce Knowles, according to police documents.
The Las Cruces Sun News reported officers had to use a fingerprint scanner to properly identify Surena Henry, 48.
Henry at first ignored police when they tried to pull her over, according to court documents, but they followed her to her home, where she got out of the car but refused to give them her name.
She was charged with stealing the vehicle, concealing her identity and resisting arrest. [Las Cruces Sun News, 3/10/2020]
• News of the Weird reported in July 2017 about Jeff Reitz of Huntington Beach, California, who at that time had just achieved his 2,000th visit to Disneyland in Anaheim.
Since then, Reitz, 47, has continued his daily visits -- until March 13, when Disney closed its theme parks in response to the COVID-19 outbreak.
Reitz was just short of 3,000 visits, the Orange County Register reported, at 2,995.
"The streak's been ended," Reitz said. He does not plan to continue his consecutive streak when the park reopens. "On the negative side, I didn't get to choose the end," he said. "But on the positive side, I didn't have to choose the end."
While he's practicing social isolation, Reitz plans to watch some movies on ... you guessed it, Disney Plus. [Orange County Register, 3/17/2020]