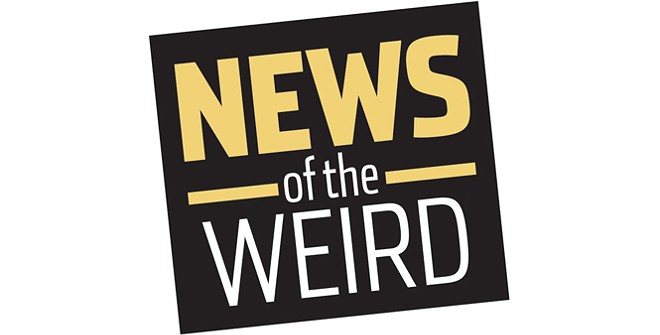 • A Polish tattooist known only as Piotr A. has pleaded not guilty to causing blindness in model Aleksandra Sadowska, 25, from Wroclaw, Poland.
Sadowska engaged the artist to dye her eyeballs black in 2016. Following the procedure, she had pain in her eyes, which the tattooist said could be treated with painkillers.
But she lost sight first in her right eye, and doctors told her there was nothing they could do to prevent the same fate for her left eye.
"There is clear evidence that the tattoo artist did not know how to perform such a delicate procedure," Sadowska's lawyers said, according to the Daily Mail. "And yet he decided to perform it, which led to this tragedy."
As he awaits his trial, the tattooist continues to run his salon in Warsaw, where he mainly pierces ears. [Daily Mail, 2/27/2020]
• On Feb. 28, fourth-grade teacher Nancy Sweeney, 45, was arrested in Niles, Illinois, for assaulting a neighbor and calling her "a (expletive) Nazi."
According to the Chicago Tribune, Sweeney attacked the 87-year-old woman, who is of German descent, in the parking garage of their condominium building, where the woman was exercising.
The victim was struck in the face with a purse and fell, suffering cuts and bruises.
The Cook County state's attorney's office approved not only an aggravated battery charge, but also a hate crime charge, based on the Nazi reference.
The Park Ridge-Niles school district placed Sweeney on paid leave on March 4 upon learning of the charges, district spokesman Peter Gill said. [Chicago Tribune, 3/10/2020]