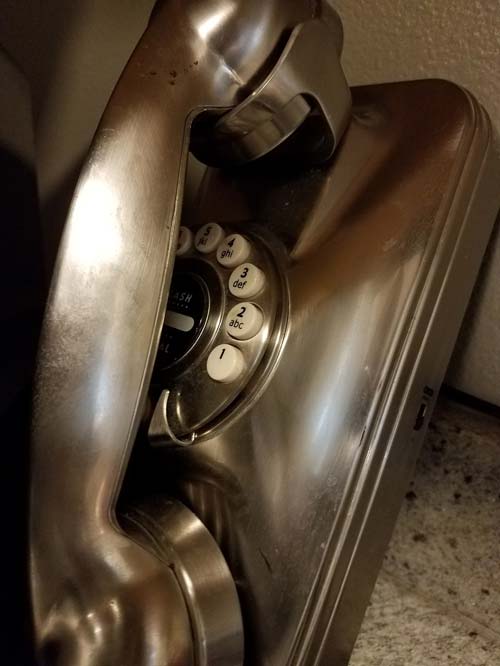 The Chinese Communist Party has merged its political and industrial efforts on a scale unseen in modern history, allowing its "national champion" companies to expand abroad in unfair ways. But Washington is waking up to the fact that Chinese economic penetration inside the United States - especially in the telecom sector - is an economic and security threat we can no longer ignore.
Last week, Federal Communications Commission Chairman Ajit Pai proposed a rule that would bar local communities from using the FCC's $8.5 billion Universal Service Fund to purchase telecommunications equipment that poses a national security risk to the United States. The fund supports telecom infrastructure in rural areas, where Chinese companies are attempting to make inroads by offering/ cash-strapped communities cheaper Chinese tech.
In explaining its proposal, the FCC singled out two huge Chinese state- connected firms, Huawei and ZTE. The commission noted years of congressional concern about the use of Chinese tech in America's telecom infrastructure. Telecom equipment is particularly vulnerable to spying and abuse by hostile governments, Pai said, and everyone involved has to help thwart those efforts.
Pai's proposed rule is just the beginning. The FCC was acting in response to a congressional inquiry led by Sens. Tom Cotton, R-Ark., and Marco Rubio, R-Fla. They have already introduced separate legislation to prohibit any U.S. government funds from being spent on Huawei and ZTE products. Cotton is now circulating a letter that asks the U.S. Agriculture Department to purge Chinese tech from its rural communications program, he told me.
"The principle is that we are not going to let Chinese companies insinuate themselves in our telecommunications infrastructure," Cotton said. "Companies like Huawei and other telecom firms are essentially arms of the Chinese Communist Party and are subject to doing its political bidding."
Telecommunications is vulnerable because it forms the backbone for the next generation of technological advances, which will all run on wireless networks. They include driverless cars and the Internet of Things - not to mention the networks our military often uses to communicate.
FBI Director Christopher Wray testified recentlythat he is concerned about the risks of allowing any company beholden to a foreign government to gain a position of power inside our telecommunications infrastructure.
"To the extent that technology is so penetrating in its ability to be used for espionage, you have to look not just for bad actors but for bad technology," Rep. Michael Turner, R-Ohio, told me. "We're just now becoming aware of our vulnerability but also the ways in which China has taken aggressive steps to be a threat."
One thrust of congressional action under consideration is to increase the powers of the Committee on Foreign Investment in the United States (CFIUS). The White House supports reform legislation, but it faces opposition from congressional committees that represent the financial services industry, which is rapidly expanding inside China.
CFIUS recently used existing authority to block the Singaporean firm Broadcom from acquiring the leading U.S. telecom company Qualcomm. Absent congressional action, expect the Trump administration to prevent more foreign firms from swallowing up American firms crucial to our information and communications infrastructure, especially Chinese firms.
One senior White House official told me the Trump administration is preparing a series of actions to respond to what it sees as unfair collusion between the Chinese government and Chinese companies to take over the industries of the future and then use that influence to promote China's political agenda.
"The influence follows their national champions, and they use their national champions in both benign and nefarious ways," the official said. "The FCC is the example of how we can begin to fight back against this influence."
The Defense Department is coordinating a thorough interagency review of the national security vulnerabilities inside the U.S. industrial base. The National Security Council is leading an interagency process to ensure the survival of the U.S. semiconductor industry. The Trump administration has already announced a new drive to combat China's forced technology transfer efforts.
Michael Wessel, a Democratic member of the U.S.-China Economic and Security Review Commission, co-chaired a hearing last month on the Chinese government's attempts to use its technology firms to bolster its internal control and export its repression beyond its borders.
"We can't forget that China's leaders are tightening their grip on their economy and their people. Technology is used to advance the party's and the state's interests. Many of their interests are in direct conflict with our own goals and ideals," he said.
Protectionism should not be pursued for its own sake. But if Chinese "national champion" companies are allowed to unfairly take over the industries of the future, both our economic and national security will be gravely damaged.
Comment by clicking here.