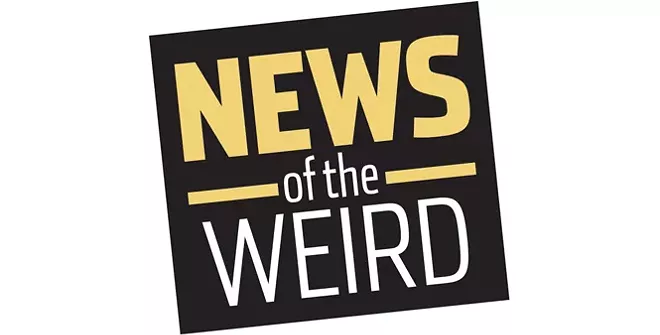 • About a week after an 11-year-old boy scraped his elbow while playing in a tidal pool on a California beach, pediatricians treating him for the resulting abscess removed a small, hard object and were surprised to discover a live checkered periwinkle marine snail, according to United Press International.
Dr. Albert Khait and his colleagues at Loma Linda University wrote in BMJ Case Reports that a snail's egg had apparently become embedded in the boy's skin when he scraped it. The mollusk later hatched inside the abscess. Dr. Khait said the boy took the snail home as a pet, but it did not survive living outside its former home. [United Press International, 2/12/2018]
• Michelle Myers of Buckeye, Arizona, suffers from blinding headaches, but it's what happens afterward that until recently had doctors stumped.
Myers, who has never been out of the United States, has awakened from her headaches three times in the last seven years with a different foreign accent. The first time it was Irish; the second was Australian, and both lasted only about a week.
But Myers' most recent event, which was two years ago, left her with a British accent that she still has.
Doctors have diagnosed her with Foreign Accent Syndrome, a rare condition that usually accompanies a neurological event such as a stroke. Myers told ABC-15 that the loss of her normal accent makes her sad: "I feel like a different person. Everybody only sees or hears Mary Poppins." [ABC-15, 2/12/2018]