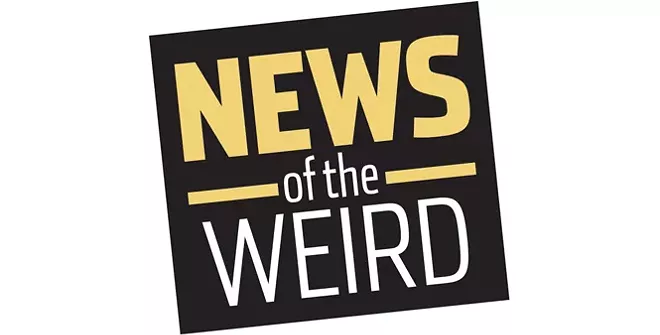 •
In Albuquerque, New Mexico, a church's new electronic bells are creating a living hell for neighbor Bernadette Hall-Cuaron, who has lived next to Our Lady of Guadalupe for years.
"The bells ring multiple times a day during the week, and play 'Amazing Grace' during the week, and then they run multiple times again during the weekend," she told KOB-TV in January. "Because of the volume and frequency of the bells, this is not calling people to the church."
Hall-Cuaron called the church to complain, but said since her request, "they have added 'Amazing Grace' every day ... a full verse."
The pastor responded that he has lowered the volume but will not turn off the bells completely, as some in the neighborhood love them. [KOB-TV, 1/9/2018]
• One of Quebec City's iconic tourist attractions is its ice hotel, the 45-room Hotel de Glace. But on Jan. 9, the hotel's most dreaded disaster, a fire, broke out in one of the guest rooms, the CBC reported.
Manager Jacques Desbois admitted that "when I received the phone call, they had to repeat twice that there was a fire in the ice hotel."
Predictably, the flames did not spread and caused little damage to the structure, although smoke spread throughout the hotel and residents were evacuated.
"In a room made out of ice and snow there are few clues to look at," Desbois said, although each room has candles, and the hotel is considering the possibility that one of them caused the fire. [CBC News, 1/9/2018]