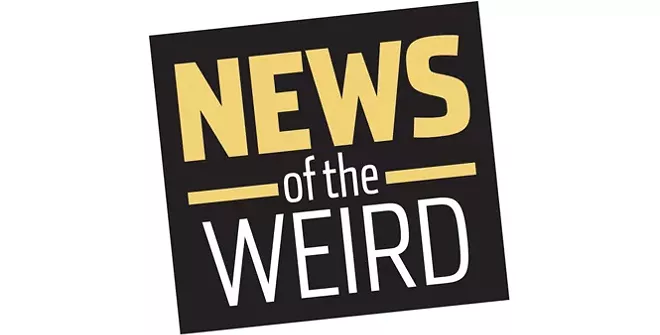 • Prosecutors in Darlington, England, obviously take child "cruelty" seriously because Gary McKenzie, 22, was hauled into court in on four charges against a boy (whose name and age were not published), including passing gas in the boy's face.
The charge was described as "in a manner likely to cause him unnecessary suffering or injury to health."
McKenzie was on trial for two other slightly harsher acts -- and another gas-passing, against a different boy -- but the judgment has not been reported. [The Northern Echo (Darlington), 10-20-2016]
• World-class chess players are famous for intense powers of concentration, but a chess journal reported in October that top-flight female players have actually been disqualified from matches for showing too much cleavage as they play, thus distracting their opponent (according to Ms. Sava Stoisavljevic, head of the European Chess Union).
In fact, the Women's World Chess Championship, scheduled for February, has decreed that, since the matches will be held in Tehran, all contestants must wear hijabs (leading a U.S. women's champion to announce she is boycotting). [Metro News (London), 10-31-2016] [New York Times, 10-8-2016]