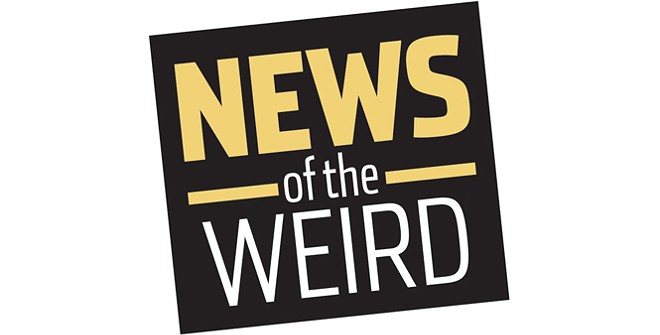 • The Smith family of Lockport, Illinois, has a perplexing extra feature in their house that has occasionally kept the family up at night for about six years: "There are voices in the wall, and I don't know what it is," 9-year-old Brianna Smith told WLS.
Music and talk radio emanate from the walls in Brianna's room in the middle of the night, but the family can't figure out why.
There are no speakers in the walls, Brianna's father, Richard, said, and attempts by police to uncover the source were unsuccessful.
The Federal Communications Commission couldn't help either.
Richard Smith believes something in the wall is receiving a signal from one of the six radio towers near the home, but an engineer sent to the home from one of the stations told him: "I got to be honest with you, I don't know what is acting as a speaker."
The Smiths have been advised to hire an engineer to pinpoint the signal and block it, but in the meantime, Brianna falls asleep in her parents' room. [WLS, 2/21/2020]
• Ypsilanti, Michigan, police were called to an apartment complex on Jan. 16, where they found a 23-year-old man smoking a cigarette and pressing a bloody towel to his side, MLive reported.
The man told officers his partner, 28-year-old Neil Patrick Wasinski, known as Nalla and referred to as "she" in court records, attacked him with a 21-inch samurai sword because he didn't buy her any marijuana.
The attack resulted in multiple stab wounds to the man's arm and torso, and one of his lungs collapsed, according to police.
Tracked down at her apartment, Wasinski told police to "please go away" and later claimed to have no memory of the incident.
Police found a blood-stained 21-inch katana on Wasinski's bedroom floor, according to their report, and she was charged with assault and resisting arrest. [MLive, 2/25/2020]