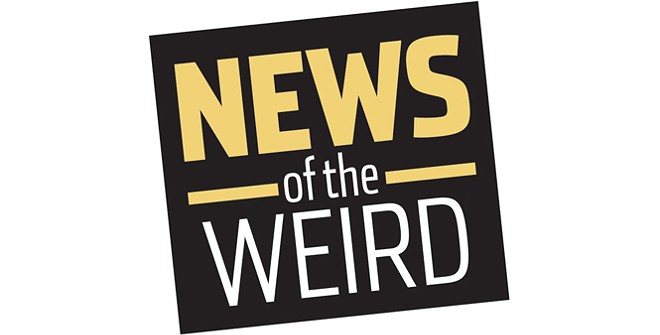 • Vincent Putrino, captain of the cross-country/track and field team at Rensselaer Polytechnic Institute in Troy, New York, and his teammates, craved Chick-fil-A for lunch on Feb. 22, but the only location closer than an hour and a half away was at the Albany International Airport -- beyond the security checkpoint.
So, reported News10, the 18 teammates pooled their money (about $5.50 each), bought a one-way ticket to Fort Lauderdale, Florida ($98, the cheapest they could find), and sent Putrino in to collect the bounty.
Putrino purchased $227 worth of food, then left the airport and joined his teammates for their midday meal. [News10, 2/23/2020]
• The Spanish Civil Guard raided an underground cigarette factory on Feb. 13 and 14 in the southern province of Malaga and found a facility with a complete production line capable of producing 3,500 cigarettes an hour as well as beds and living quarters for the workers, the Associated Press reported.
Access to the plant, located 13 feet under a horse stable, was disguised by a cargo container.
Twenty people, from the U.K., Ukraine and Lithuania, were arrested, said police, and more than 3 million cigarettes, some hashish and marijuana, as well as weapons, were seized. [Associated Press, 2/20/2020]