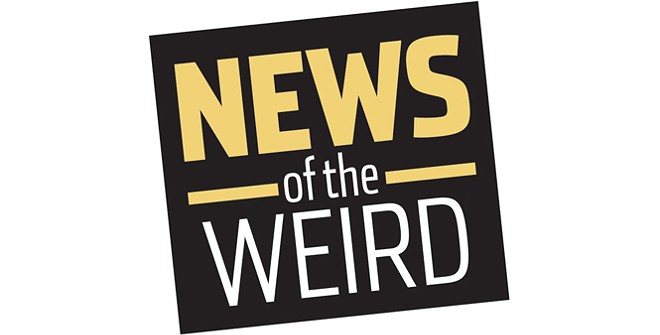 • Lacie the Norwegian Forest cat is at the center of a heated two-year dispute in Brewerton, New York, that has now gone to state Supreme Court.
Original owner Carol Money accuses adoptive owner Danette Romano of refusing to let Lacie sleep in bed with her, a key provision that Money says was in the adoption agreement both parties signed in April 2018.
Syracuse.com reported that according to the lawsuit, Money regularly visited Lacie in her new home after the adoption and found the cat to be skittish and fearful, and became very upset after Romano's husband allegedly admitted, "We don't let Lacie sleep with us."
By Dec. 20, tensions had increased to the point that Romano complained to the Onondaga County Sheriff's office and had her lawyer send Money a letter ordering her to stop contacting Romano.
Money's lawsuit accuses Romano of breach of contract and lying about her intention to let Lacie sleep in her bed, and demands the return of the cat. [Syracuse.com, 12/30/2019]
• In a report published on Feb. 18, the South Florida Sun Sentinel reveals school districts struggling to comply with the state's requirement that every school have "a good guy with a gun" are challenged to find enough qualified applicants.
Among recent hiccups: Near Orlando, a safe-school officer sent her husband a nude video she recorded in a school bathroom while on her lunch break.
In Hillsborough County, a school guardian thought her gun was unloaded when she shot through a mirror as she practiced in front of it for her firearms certification.
Another officer pawned his service weapon and ballistic vest; his supervisor discovered he was carrying a pellet gun in his holster.
Bob Gualtieri, sheriff in Pinellas County, remarked: "The reality is there is no perfect in the world." [South Florida Sun Sentinel, 2/18/2020]