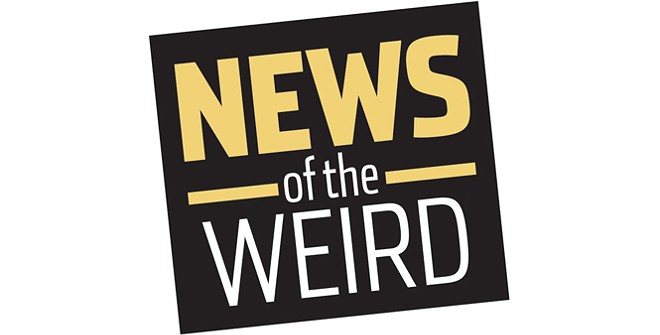 • Tensions are running high in China, where the coronavirus has affected thousands of people and sparked instances of panic-buying.
AFP reports that supermarkets have experienced runs on staples such as rice and pasta, but in Hong Kong, a gang of men wielding knives attacked a delivery driver in Mong Kok on Feb. 17, making off with hundreds of rolls of toilet paper worth about $130.
Police said the missing rolls were recovered, and two suspects were arrested.
Locals seemed baffled, with one woman telling a TV station, "I'd steal face masks, but not toilet roll." [AFP via Yahoo News, 2/17/2020]
• Ontario's new license plates hit the roads on Feb. 1, sporting a pleasing color of blue with white numbers and letters. During the day.
At night, all that's visible is a shiny blue rectangle, according to complaints on Twitter -- the numbers and letters disappear, which makes them a problem for law enforcement.
"Did anyone consult with police before designing and manufacturing the new Ontario license plates?" wrote Kingston Police Sgt. Steve Koopman.
"They're virtually unreadable at night." The CBC reported a government spokesperson saying authorities "are currently looking into this," but Lisa Thompson, Ontario's minister of government and consumer services, saw a political angle: "Sticking with the status quo Liberal plate that was peeling and flaking was not an option," she said.
"We absolutely have confidence in our plates." [CBC, 2/18/2020]