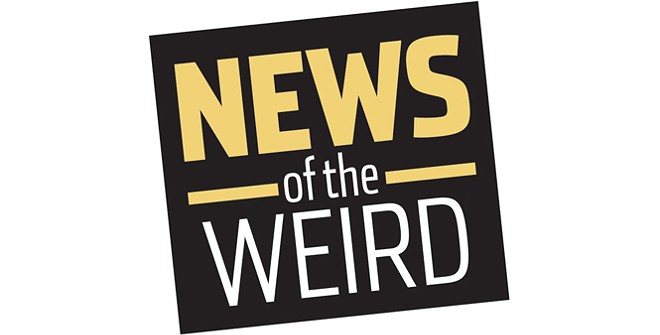 • An unnamed 33-year-old woman from Herminie, Pennsylvania, took an unconventional route home after a night out drinking on Feb. 16, according to City of Duquesne police.
Driving a Mazda CX-5, the woman left a tavern and ended up in a rail yard near the Port Perry Railroad Bridge, a narrow span that carries one set of tracks over the Monongahela River.
"The vehicle did quite well, considering it is not a locomotive," noted police, and the driver traveled a significant distance along the bridge before getting stuck.
WPIX reported she called 911 for help at about 2:40 a.m., and Norfolk Southern stopped all rail traffic while the car was removed from the tracks.
Police arrested the driver for DUI. [WPIX, 2/16/2020]
• Three friends were wrapping up a night of dinner and drinking on Feb. 15 in Myrtle Beach, South Carolina, when things got "a little out of control," according to a police report.
As the night wore on, Kasey Margaret Westraad, 24, became increasingly amorous toward a resistant female friend, the friend told police, eventually escalating to the point that a naked Westraad pursued the woman outside, punching her several times in the face.
Myrtlebeachonline.com reported Westraad was charged with third-degree assault and battery, damage to property and resisting arrest. [myrtlebeachonline.com, 2/16/2020]