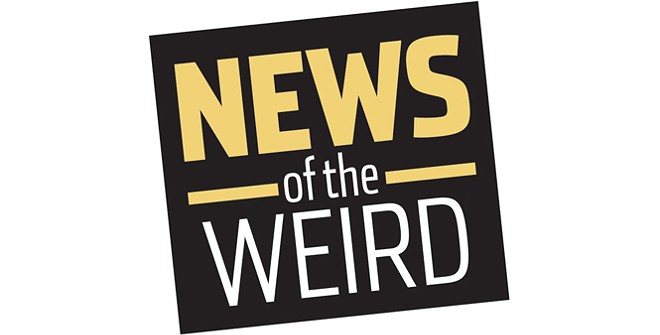 • An unnamed 47-year-old Italian woman convicted of fraud in 2017 in Sicily has been on the run since then, The Guardian reported, eluding authorities by hiding in convents.
The woman moved to the northern regions of Italy and phoned convents pretending to be a sister "looking for help and claiming she was severely ill," investigators said. As she moved from convent to convent, she changed her identity, duping nuns who trusted her and thought her to be kind.
Finally, a Benedictine nun grew suspicious and phoned police, telling them her stories were "full of contradictions." Authorities verified her identity and arrested her.
She now faces further charges of claiming false identity. [The Guardian, 2/13/2020]
• The Selectboard of Croydon, New Hampshire, ruled unexpectedly on Feb. 18 that it would abolish the town police department and rely instead on the New Hampshire State Police for law enforcement, reported the Valley News.
Croydon Police Chief Richard Lee, the sole member of the police department for almost 20 years, told the News he was asked to turn in his equipment, including his uniform, badges and the keys to his police cruiser, so at the meeting's conclusion, Lee faced the board president and "gave them my uniform shirt. I gave them my turtleneck, I gave them my ballistic vest. ... I sat down in the chair, took off my boots, took off my pants, put those in the chair, and put my boots back on, and walked out the door."
Lee walked about a mile in 26-degree temperatures before his wife picked him up.
The Selectboard released a statement saying the decision was "an action based upon value for the cost of the department."
Resident Rick Sampson told reporters, "What kind of a town lets their chief of police walk out in a snowstorm in his underwear?" [Valley News, 2/19/2020]