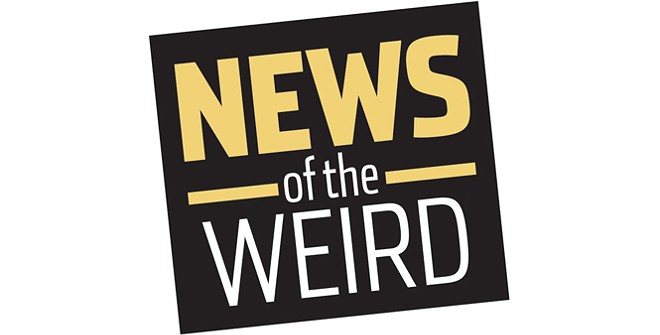 • The Washington, D.C., Metro has spent five years and $3.8 million building two still-unfinished bike racks at two of its stations, WJLA reported on Feb. 12.
The original budget for the two covered racks, which each will house 92 bikes, was $600,000 apiece.
"Quality control issues with contractors can take time to sort out," the Metro said in a statement, "but Metro determined it was important to get the project done right rather than get it done quickly."
It hopes the projects, first set to be completed in December of 2015, will be finished in the next few months. [WJLA, 2/12/2020]
• Giovanni Palmiero, 101, has been living in the United Kingdom since 1966, so logically, he applied to remain there after Brexit.
Alarmingly, the Home Office demanded that Palmiero's parents confirm his identity and accompany him to an office in north London to make his application. Dimitri Scarlato, a volunteer helping Palmiero, immediately realized the computer had read his birth year as 2019 instead of 1919.
"I phoned the Home Office and it took two calls and a half an hour for them to understand," Scarlato told The Guardian.
Palmiero has been married to his 92-year-old wife, Lucia, for 75 years. They will be able to remain in the U.K. [The Guardian, 2/12/2020]