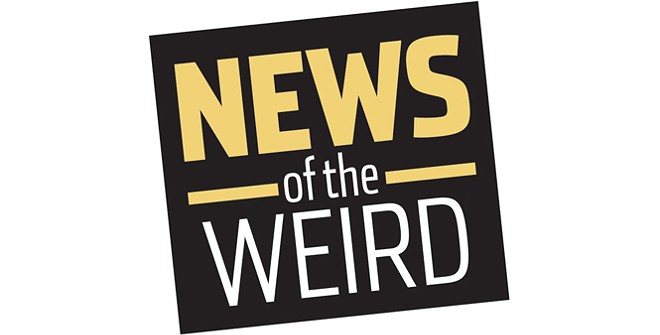 • A well-meaning neighbor's attempt to save his friend from a dog attack went south last month in Adams, Massachusetts.
Berkshire District Attorney Andrea Harrington told the Associated Press the neighbor heard yelling shortly after noon and discovered his friend being attacked by his own dog and his girlfriend's dog.
The good Samaritan returned to his apartment, got the crossbow he used for hunting and fired it up a stairwell at one of the dogs.
But the bolt glanced off the dog and went through the door into the apartment where it struck and killed the victim.
Harrington said the dogs had a history of aggression and were usually kept in separate kennels.
She described the man as "very distraught" and did not expect criminal charges to be filed. Officers responding to the scene shot both dogs. [Associated Press, 2/6/2020]
•Juan Zamora, 63, of Kissimmee, Florida, needed directions on Feb. 8 and flashed his headlights at a Marion County Sheriff's squad car to ask for help, the Ocala Star-Banner reported.
Deputy Calvin Batts obliged, but during the conversation, he noticed Zamora smelled like alcohol and was unsteady on his feet, according to the arrest report.
Zamora then resisted Batts' request to take a breath test, saying, "You didn't pull me over. I pulled you over," and told the officer he is "legally disabled," which would account for his instability.
However, it wouldn't explain the bag of white powder found in Zamora's shirt pocket, which field-tested positive for cocaine, according to the report.
Batts also reported finding a two-thirds-full bottle of Canadian whiskey and a 15-year-old passenger in the vehicle.
Zamora was arrested and charged with DUI and possession of cocaine. [Ocala Star-Banner, 2/10/2020]