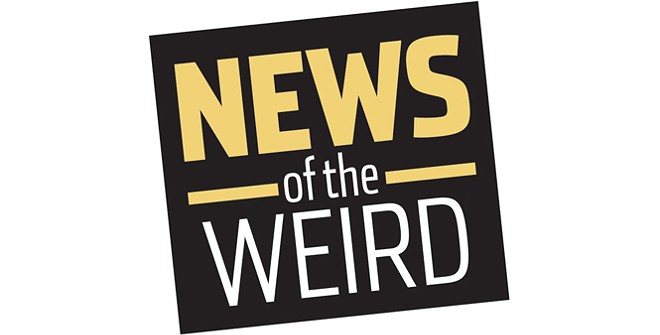 •
When firefighters responded to a house fire in Altoona, Pennsylvania, resident Holly Williams, 37, was happy to tell them how it started.
She and Michael Miller, 38, keep their car fuel in a container in the house, and they were arguing (about his drinking), and he was trying to take their car, so she flushed the gasoline down the toilet, reported the Altoona Mirror.
Miller threw a lit cigarette in the toilet and as flames spread, Williams ran out of the house and called 911.
Miller was arrested for arson, risking catastrophe and recklessly endangering another person; later Williams was charged, as well. [Altoona Mirror, 2/14/2019]
• Phillip Lee, 27, was arrested on charges of simple robbery and simple battery after his attempt to take cash from a New Orleans Popeyes restaurant went south.
The Times-Picayune reported that Lee arrived at the restaurant around noon and tried to steal money, but he couldn't get the cash register open. So instead, he took some fried chicken and fled.
Police caught up with him later, and the judge set his bond at $13,500. Popeyes is good, but wow. [New Orleans Times-Picayune, 2/6/2019]