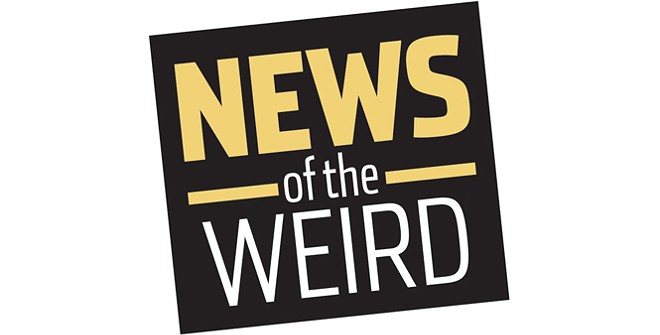 •
In Mumbai, India, 27-year-old Raphael Samuel, an apparent follower of antinatalism, is suing his parents (both attorneys) for giving him life.
Samuel says he was conceived without his consent, so his parents should pay him for his life. "I love my parents, and we have a great relationship, but they had me for their joy and their pleasure," Samuel explained to The Print. "My life has been amazing, but I don't see why I should put another life through the rigmarole of school and finding a career, especially when they didn't ask to exist. ... Other Indian people must know that it is an option not to have children, and to ask your parents for an explanation as to why they gave birth to you." [The Print, 1/30/2019]
• Pavlos Polakis, Greece's deputy health minister, did not take kindly to a recent reprimand from European Union Health Commissioner Vytenis Andriukaitis, who admonished Polakis for smoking in public. Andriukaitis was in Athens Feb. 4 to mark World Cancer Day, reported Reuters.
He also complained that the health ministry smelled of cigarette smoke and that nobody wears ties. Polakis replied in a Facebook post about the casual dress: "That's a lie ... the security guard at the entrance wore one. I don't. It's the suits which passed through here who bankrupted our country."
As for the scold about smoking, Polakis retorted: "I'll decide when to stop smoking, on my terms." Greece has the highest rate of smoking in the EU. [Reuters, 2/6/2019]