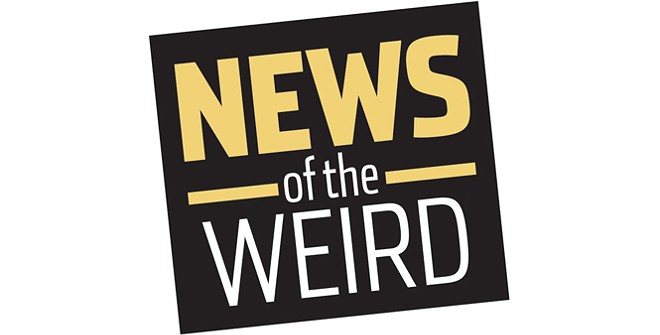 •
In a whole new twist on stomach pumping, doctors in Quang Tri, Vietnam, saved 48-year-old Nguyen Van Nhat's life in January by transfusing 15 cans of beer INTO his stomach.
As Dr. Le Van Lam explained to the Daily Mail, alcohol contains both methanol and ethanol, and the liver breaks down ethanol first.
But after a person stops drinking, the stomach and intestines continue to release alcohol into the bloodstream -- even if the drinker has lost consciousness -- and alcohol levels continue to rise.
In Nhat's case, upon arrival at the hospital, his blood methanol level was 1,119 times higher than the appropriate limit.
Doctors administered one can of beer every hour to slow down his metabolizing of methanol, which gave them time to perform dialysis.
Nhat spent three weeks in the hospital before returning home. [Daily Mail, 1/16/2019]
• Your giggle for the week: During a Jan. 17 special program on ITV Westcountry in the United Kingdom about how police forces are suffering under budget cuts, a certain officer interviewed for the show got more attention for his name than for his opinions about the budget. PC Rob Banks has undoubtedly heard clever remarks about his name all his life, reported Plymouth Live, but Twitter users from as far away as Australia found it newly hilarious. [Plymouth Live, 1/18/2019]