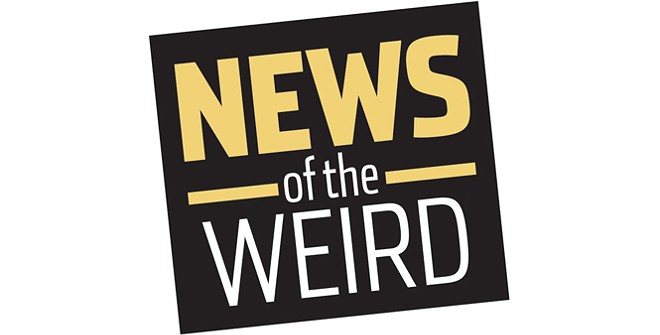 •
Penny Pospisil, 47, of Sumter County, Florida, was arrested on Jan. 25 for the alleged murder of her boyfriend, 55-year-old Anthony Mitchell, according to WFTV. Investigators believe that last August, in the Lake Pan RV Village where Pospisil and Mitchell lived, she killed Mitchell and cut his body into pieces, living with the remains in their camper. When neighbors asked about him, she explained that Mitchell had died of natural causes and she had him cremated. But they also noticed a foul odor coming from the camper and that Pospisil was regularly showering at the pool. When police arrived in December to investigate her overdue lot fee, she told them that she was a victim of domestic violence and had killed Mitchell in self-defense. She faces charges of second-degree murder and abuse of a dead human body. [WFTV, 1/28/2019]
• Debra Lynn Johnson, 69, of Searles, Minnesota, suffered from heart disease, diabetes, high blood pressure and mental illnesses, according to the Mankato Free Press, and was a patient at a transitional care center before her husband took her home to have a "death party," he later told authorities.
Brown County sheriff's officers responding to a 911 call from Duane Arden Johnson, 58, on Jan. 24 found the words "Death Parde G od Hell" spray-painted on the front door.
Duane came out of the house naked, yelled that his wife was dead and ran back inside, where officers found him in the bathtub picking "things" from his skin.
Debra's body, still warm, was wrapped in a sheet.
Duane told police his wife had begged him to take her home to die, so they had staged the party, "rocking out" to Quiet Riot's "Metal Health" and taking methamphetamines.
After her death, Duane said he washed and wrapped her "like the Bible told me to do."
Police found stolen guns and hundreds of rounds of ammunition in the home, and Duane was charged with felony counts of theft and receiving stolen property. [Mankato Free Press, 1/26/2019]