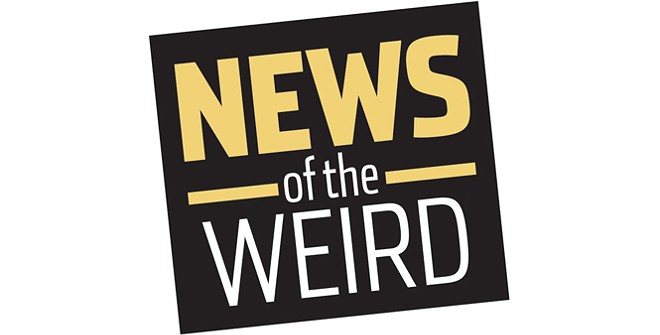 •
So much for advanced Russian security.
As art lovers browsed an exhibition at Moscow's Tretyakov Gallery on Jan. 27, Euro News reported, a thief nonchalantly strolled in, plucked a 1908 landscape by Arkhip Kuindzhi off the wall, and walked out of the building.
Police quickly viewed surveillance video and arrested a 31-year-old man, who admitted he hid the painting, worth an estimated $185,000, in an unfinished building nearby.
The gallery was able to recover the painting and announced that "security measures have been reinforced ... at all venues of the Tretyakov Gallery." [Euro News, 1/28/2019]
• Police in Austin, Texas, caught up with 19-year-old suspect Luca P. Mangiarano on Jan. 24, a month after a bank robbery in large part because of his choice in getaway vehicles.
According to police, Mangiarano stepped into the BBVA Compass bank on Dec. 18 and handed a note to a teller, reading: "This is a robbery, please give me all your 100's and 50's in a envelope and everything will be ok."
The employee did as directed and the robber left the building, then hopped on a Jump electric scooter and took off down the sidewalk.
He perhaps failed to consider that the scooters are linked to GPS tracking systems and online accounts with phone numbers, email addresses and credit card information, which, after police obtained them from Jump, led them to Mangiarano.
Austin Detective Jason Chiappardi told The Washington Post: "We had never had a scooter involved in a robbery." [Washington Post, 1/29/2019]