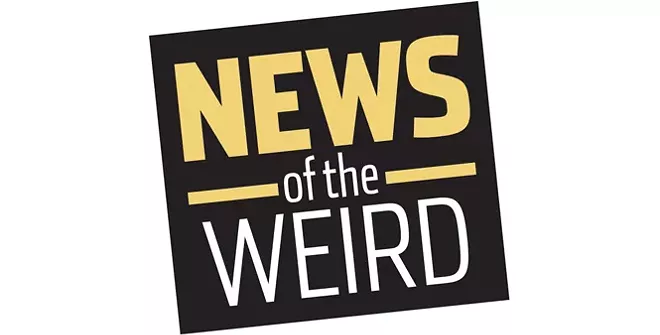 •
In Birmingham, England, renowned 53-year-old surgeon Simon Bramhall pleaded guilty to branding his initials onto human livers using an argon beam during transplant surgeries.
A colleague first noticed the initials "S.B." in 2013 on an organ during a follow-up surgery, which sparked an investigation, the Guardian reported.
Bramhall resigned in 2014 and acknowledged that marking his patients' livers had been a mistake. But former patient Tracy Scriven of Dyrham, Wiltshire, told the Birmingham Mail that he should be reinstated.
"Is it really that bad? I wouldn't have cared if he did it to me. The man saved my life." [The Guardian, 12/13/2017]
• Lorette Taylor of Burlington, Ontario, Canada, responsible for meting out her family's inheritance after her father's death sent a bank draft to her brother, Louis Paul Hebert, for $846,648.46 via UPS.
Hebert waited at his local UPS store for the check to arrive --- but nothing came in.
"I came back in the evening. Nothing shows up," he told the CBC.
UPS could trace the package only to its distribution center north of Toronto, so along with an apology for Hebert's inconvenience, UPS refunded the $32 shipping fee.
Taylor's bank, TD Canada Trust, initially assured her the check would be canceled, but two days later refused to issue a new draft until Taylor signed an indemnity agreement making her and her heirs liable for life should the original check be cashed.
Not only that, the bank then asked her to put up collateral against the new bank draft, but that request was later recalled.
Finally, 10 months after the whole ordeal began, the bank released the money, and Hebert, at press time in December, was making the 273-mile drive to pick up the check in person. [CBC, 12/14/2017]