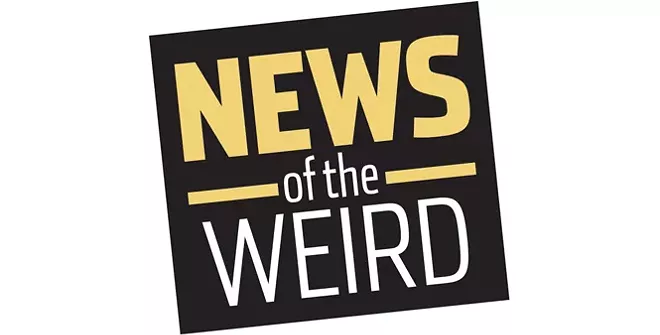 •
A Tesla showroom in South Salt Lake, Utah, was the nexus of four different arrests on Nov. 24, according to the Salt Lake Tribune, in which at least two of the suspects claimed to be part of the Tesla "family."
(The car company is named after inventor Nikola Tesla, not a family owner.)
In the first arrest, a Tesla pulled up behind a Utah Highway Patrol car at a stoplight, and the officer noticed that Driver No. 1 was acting "suspicious."
When the officer pulled him over, the 24-year-old driver said a man he hardly knew gave him the car and keys to three other Teslas.
When the officer and driver returned to the showroom, it had been burglarized, but Driver No. 1 explained that the burglary had occurred before he got to the dealership, so he felt he was allowed to take the vehicle and keys.
Area officers were alerted, and 31-year-old Driver No. 2 led troopers on a short chase, until his Tesla's battery died. Later, Driver No. 3, 19, was pulled over in West Valley, and finally Driver No. 4, a 27-year-old woman, was stopped at a liquor store and told police a man named Tesla had given her the car.
"We are still trying to sort this out," said South Salt Lake Police spokesman Gary Keller. "We actually have two people claiming their name is Tesla and a family member died and left them these cars. It's one of those cases where you just have to scratch your head and say, 'Really?'" [Salt Lake Tribune, 11/24/2017]
• It was all fun and games until a drunk, naked man and his (also naked) companion crashed into a tree near La Grande, Washington, on Nov. 22. Washington State Patrol spokeswoman Brooke Bova told The Olympian that the couple were engaging in intercourse when the driver missed a curve and left the highway. The woman was hospitalized with broken bones, but her 3-month-old child was unhurt in the backseat. The driver, who has three prior DUI convictions, was charged with felony driving under the influence, vehicular assault and endangering a child. [The Olympian, 11/24/2017]
Columnists
Toons
Lifestyles
© 2021 Distributed by Universal Uclick