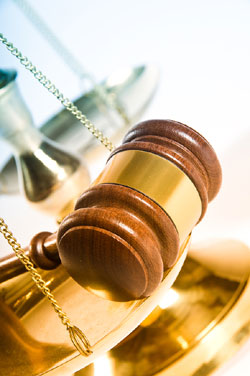 President Obama's legacy is in jeopardy. The fates of his main achievements-Obamacare, his amnesty for five million illegal immigrants, the Dodd-Frank financial institution reforms-are now in the hands of the federal courts.
This is extraordinary. Until Obama, no president has been in a situation in which judges rather than the elected branches of government can decide if his successful initiatives-successful in having been enacted by Congress or himself-live or die.
The instigators of putting Obama in a legal box are Republican state attorneys general. Once they began banding together in lawsuits to protect states from encroachments by the federal government, they became a powerful force and a thorn in Obama's side.
There are 27 of them, a majority of state AGs. And they are determined to elect three more in the next two years. When they met in Washington last week, Senate majority leader Mitch McConnell showed up to encourage them. He committed himself to help elect a GOP attorney general in Kentucky's odd-year election this November.
"We haven't had a Republican attorney general in Kentucky since World War II," McConnell said. Little attention was paid to the office, he said, except by trial lawyers who were "focused like a laser on [electing] Democrats." The current AG, Jack Conway, is term-limited. So the seat will be open.
The prize in last November's election was Adam Laxalt of Nevada, the grandson of Paul Laxalt, the former senator and governor. Nevada is a swing state and Adam Laxalt, 36, won in a squeaker-251,539 to 246,671. He immediately joined 25 other Republican AGs in a lawsuit challenging Obama's immigration actions as unconstitutional. A federal judge in Texas ruled in the AGs' favor in February. The Obama administration has appealed.
Laxalt's participation irritated Nevada's Republican governor Brian Sandoval, who supports comprehensive immigration reform. He "continues to believe that the best course of action is a legislative solution rather than legal action," Sandoval's spokesman said. Laxalt didn't need the governor's approval. Under Nevada law, the attorney general is an independent figure, not the governor's underling.
The rise of the Republican AGs began in 2010, when they sued to stop Obamacare. They failed, but won limits on Medicaid expansion and neutralized the use of the commerce clause to broaden the reach of the federal government.
That was followed by another suit against Obamacare, filed by Attorney General Scott Pruitt of Oklahoma, to block the federal exchange used by residents of 37 states from handing out subsidies to buy health insurance. Pruitt argued the health care law didn't authorize subsidies for those who use the federal exchange, while it specifically allows subsidies to flow through the state-run exchanges. That issue is now before the U.S. Supreme Court (in the case known as King v. Burwell).
The case against Dodd-Frank was engaged by 11 state AGs in 2013. They contended the "orderly liquidation authority" granted the Treasury secretary could threaten the investments of state pension funds and strip them of valuable property rights. But they were denied "standing" to join existing plaintiffs against Dodd-Frank. That ruling is under appeal.
Despite their success, the AGs were largely ignored by the media and liberals before the Obamacare case. Then in May 2014, an article in the Atlantic was headlined "Big Money Comes to State Attorney-General Races." You can guess who the funds mostly went to. (It wasn't Democrats.) In October, the New York Times ran a lengthy piece on lobbyists' efforts to influence state AGs and another in December critical of Pruitt's contacts with energy firms.
Last month, the liberal website Talking Points Memo pointed to the effectiveness of the Republicans' suing as a team. "Republican attorneys general have mastered the process," TPM reporter Dylan Scott wrote. Indeed, they've recognized the phenomenon of strength in numbers. Judges are more likely "to take an argument more seriously" if a dozen or two state AGs are making it, says Georgetown University law professor Randy Barnett.
Obama's policies, especially those of the Environmental Protection Agency, have all but asked for legal pushback from states. They trample on states' rights, federalism, and the rule of law. And Republican AGs insist they're obligated to defend all three.
Now their focus is broadening beyond the Obama administration. Pruitt has started a project to examine state and local laws and regulations-in Oklahoma, in his case-for overreach and other violations. Other AGs are doing the same. "That's a second shoe to drop," says Leonard Leo, the executive vice president of the Federalist Society.
There's a third: old independent federal agencies like the Federal Trade Commission and Federal Communications Commission and newcomers such as the Consumer Financial Protection Bureau and the Financial Stability Oversight Council. They are ripe for being frisked by Republican attorneys general.
Georgia AG Sam Olens says a wave of regulations is sure to pour out of Washington during Obama's waning presidency. Olens keeps track of regulations, not yet finalized, that are coming down the federal pipeline. "The administration is going to try to do as much as it can using regulatory authority rather than Congress," he says. "There's a lot of work to come in the next two years."
There will be many bright attorneys to do it. The offices of state AGs used to be backwaters. Now young conservative lawyers, including many fresh from clerking for conservative Supreme Court justices, are flocking to work for state attorneys general. Champions of Obama's policies beware.
Comment by clicking here.
Fred Barnes is Executive Editor at the Weekly Standard.