Jewish World Review March 23, 2004 / 1 Nissan, 5764

Mike Barnicle
New Yawkers learn about Middle America's graciousness
http://www.jewishworldreview.com | This is a story about a small town in Kansas, a sprawling borough called the Bronx, a dead New York City firefighter and a long-distance love that represents the huge heart of America. The tale begins tragically on 9/11 when a handsome young firefighter named Joe Spor, assigned to Ladder 38, Rescue 3 in the Bronx, dies, leaving a wife, Colleen, and four children, the oldest 9, the youngest merely 9 months.

In Anthony, Kan., John Schott watched the horrific events. He is the mayor of the town, a village actually of 2,300 people, and he was stunned.

"I wanted our town to do something," Schott recalled.

Schott and his neighbors conducted blood drives, raised money and had bake sales. But Schott figured there must be something more they could do. They sought to keep the memory of that day alive by reaching out for a specific family, someone who could put a New York face on 9/11 for the folks from Anthony, Kan.

Schott, who runs a hardware store, ended up placing a call to Lt. Joe Huber at Ladder 38.

Huber listened to Schott's request, his initial skepticism pushed aside by the mayor's earnest manner, and told him about Joe Spor Jr. The son of a firefighter, Spor was 35 and delighted to get assigned to Rescue 3, the same company his dad served with before his retirement.

Anthony, Kan., adopted the Spors, Colleen and her four children. Townspeople exchanged Christmas cards with them. A relationship flourished between the people from a Kansas village and the firefighters from Joe Huber's house.

In March 2002, Huber went to Anthony to thank everyone. In October 2002, the mayor of New York arranged for Anthony to get three steel beams from the World Trade Center. Schott and his neighbors wanted the steel to build a memorial.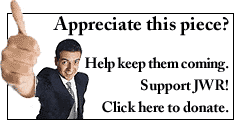 In November of that year, Schott, his wife, Pam, and their son Joe visited Ladder 38. They stayed with Huber. And they got to meet Colleen Spor, her kids and her dead husband's father, mother and sisters.

"I'll never forget it," Schott said.

A week ago, Huber called Schott with an idea: get some Anthony firefighters to march in the Kansas City St. Patrick's Day Parade, where they could raise money for the memorial. Schott thought it was too late to get anything done. Huber made a couple calls, and Wednesday eight of Anthony's volunteer firefighters stepped off along the parade route. They were followed by the town's rescue truck, which carried the three steel beams. Huber made the trip to be there with them.

"It's a wonderful and unusual relationship," Schott said.

This week, Schott's wife and daughter, Ashley, a 20-year-old sophomore from Kansas State, will head to New York and Ladder 38. They will see Colleen Spor.

And this Sept. 11, the people of Anthony, Kan., will dedicate their memorial to New York Firefighter Joe Spor and all the others killed on a day that caused such deep grief and created such unexpected bonds.

A small town in the middle of a big country offering love to the family of a fallen firefighter and a memorial to so many who died on a day that will not be forgotten.


JWR contributor Mike Barnicle is a columnist for the New York Daily News. Comment by clicking here.

03/26/04: The pols jabber while the jobs keep vanishing
01/14/04: I love how N.H. makes the pols dance
01/06/04: Some timely tips on targeted re-gifting
10/15/03: For DiMaggio brothers, sibling rivalry is immortal
09/22/03: Grasso was hung out to dry
09/15/03: Before and after: The same old story
08/28/03: He's off to college & I'm in the dumps
08/14/03: Time for Al Sharpton to get serious

06/18/03: Hillary violates my right to privacy
© 2003, NY DAILY NEWS