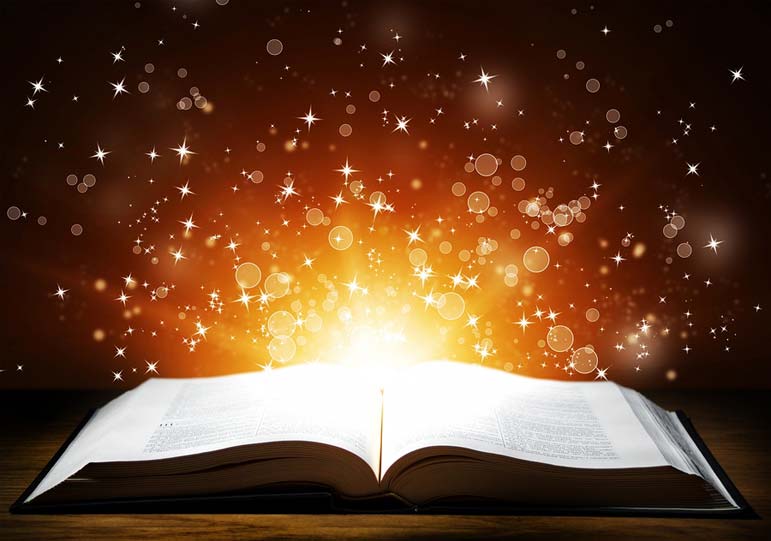 An eternal engine of politics, rooted deep in the human psyche, is the tension between fear of scarcity and hope for abundance.
The first, fear of scarcity, resides in the back-brain of all descendants of our hunter-gatherer past. We share the wiring of creatures who woke hungry each morning to renew a merciless search for food and clashed violently over territory with rival tribes. Zero-sum politics, in which success for one can only come at the expense of another, stems from this fear.
Hope for abundance is a learned trait. It requires one to study the history of human civilization and see the growing bounty created by networks, cooperation and the sharing of resources and talents. Fear of scarcity is refuted by evidence of rising prosperity. This is the politics of win-win.
This dichotomy came to mind as I finished reading an important and unusual book that is impossible to categorize: It's brand new, but more than 75 years old; it's a mix of documented fact and family lore; it's at once thrilling and deflating. "They Knew Lincoln" is the fruit of a lifetime's passion on the part of D.C. dentist and educator John E. Washington, who died in 1964. Raised among emancipated slaves in the shadow of Ford's Theatre after the Civil War, Washington sought to preserve the history of the African Americans who knew and interacted with the 16th president.
Originally published in 1942 with the blessing of leading Lincoln biographers, "They Knew Lincoln" quickly sold out its only printing and sank in the sea of forgotten books. Historian Kate Masur has pulled it to the surface all these years later in a new edition from Oxford University Press. Her fascinating introduction traces the determination of this amateur historian to record the devotion with which former slaves regarded their emancipator - and also the dignified, humane and intimate relationships African Americans had with the Lincoln family.
(Buy it at a 9% discount by clicking here or order in KINDLE edition at a 64% discount, JUST $9.99 by clicking here)
Though I've read a good deal about Abraham Lincoln, Washington's book is sprinkled with details I never knew. Lincoln loved cabbage and ate it as often as possible. He had planned an after-theater dinner party for the night he was assassinated. He often addressed the tantrums of his rambunctious son Tad by driving the boy to the home of William Slade, Lincoln's African American butler, to play for hours with Slade's children.
And more: One of Lincoln's close friends and clients as a Springfield lawyer was a black immigrant from Haiti. His bodyguard as president-elect was black, and Lincoln's attempt to place the man on the White House domestic staff was vetoed by lighter-skinned African American holdovers from the previous administration who objected to his dark complexion.
But as satisfying as it is to add stitches to the Lincoln tapestry, the feeling of discovery gives way to a sense of loss. Troves of historical insight have been squandered in the cause of zero-sum race prejudice. To read Washington's sketch of William "Billy the Barber" de Fleurville is to realize that this shrewd self-made Springfield businessman, a raconteur and writer of comic verse, was surely the closest Lincoln ever came to an alter ego - yet no one bothered to record Fleurville's 30 years of shared experience with his friend. Even more discomfiting: The book foregrounds the long-ignored fact that President Lincoln probably spent more time with Slade than with any other person, especially during the hours the two of them shared in a closed room as Lincoln wrote the Gettysburg Address.
Sladedied in 1868, and all he gleaned from those many hours at close quarters died with him.
These days, a major emphasis in academic history is on excavating whatever can be recovered of the experience of marginalized people - women, minorities, the poor. "They Knew Lincoln," as first published, was a harbinger of that approach. "Since the 1960s, historians interested in the lives of everyday people have embraced the kinds of sources Washington used," Masur points out in her introduction. "In this respect, Washington was a historian ahead of his time."
The academic attitude has borne fruit in the popular culture, as well. In "The Butler," author Wil Haygood gave us the biography of one of Slade's most distinguished successors, Eugene Allen. Margot Lee Shetterly's "Hidden Figures" documented the contributions of black female mathematicians to the success of the Apollo program. Charles Frazier dramatized the experience of Southern subsistence farmers during the Civil War in "Cold Mountain." To name only a few examples.
Critics sometimes dismiss these broadened perspectives as "rewriting history." But this reflects the fearful view that "history" is a scarce resource. Any chapter for women must come at the expense of men. Room for black testimony must displace white witnesses. That's the voice from the back-brain.
In resurrecting Washington's book, Masur advances the hopeful view that adding knowledge, adding perspectives, adding experience to our shared history actually make us all richer.

Previously:
• 02/19/18: Fighting back against the fabrications
• 01/04/18: Keep an eye on one of the most interesting political battlegrounds of 2018
• 01/04/18: A rotten political empire
• 11/27/17: Time to pass the torch, baby boomers
• 11/23/17: It's 1967 and the world is going to hell
• 11/20/17: The genius of the long-warned-about cyberwar, now underway, is that unwitting Westerners do most of the work
• 09/11/17: Irma reminds us of our limits
• 08/24/17: A reminder that it's good to be an Earthling