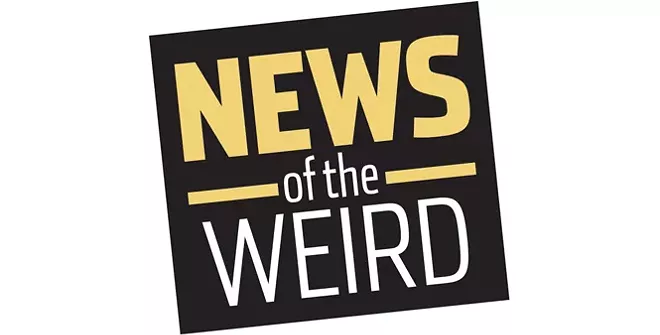 • Didn't get what you wanted for Christmas? The North Carolina Department of Transportation put nine vintage train cars up for auction on Dec. 15 that it purchased from the Ringling Bros. and Barnum & Bailey Circus after it ceased operation in 2017, the Raleigh News & Observer reported.
NCDOT bought the cars for $383,000 to refurbish for use between Raleigh and Charlotte, but federal grants have enabled the department to buy new cars instead.
"These cars have a great and amazing history," said Jason Orthner, director of the NCDOT rail division.
But at press time, there were no bids on the cars. [Raleigh News & Observer, 12/21/2020]
• Andrea Ellis of East Moline, Illinois, was wrapping presents on Dec. 19 when she opened a package of garden flags she intended to give her grandmother and noticed something extra in the bottom of the padded envelope.
It turned out to be a biohazard bag containing a Virginia woman's COVID-19 test. Ellis told the Quad City Times that when she failed to reach the woman, she called police, who sent an officer to retrieve it, but 15 minutes later, he returned with the bag, saying, "I was told to bring it back to you."
A representative of the Rock Island County Health Department picked up the sample the next day and will try to return it to the Virginia patient.
Ellis has also heard from a vice president at Kohl's, where she bought the flags, who said the company is working hard to find out what happened and prevent it from happening again. [Quad City Times, 12/20/2020]